Features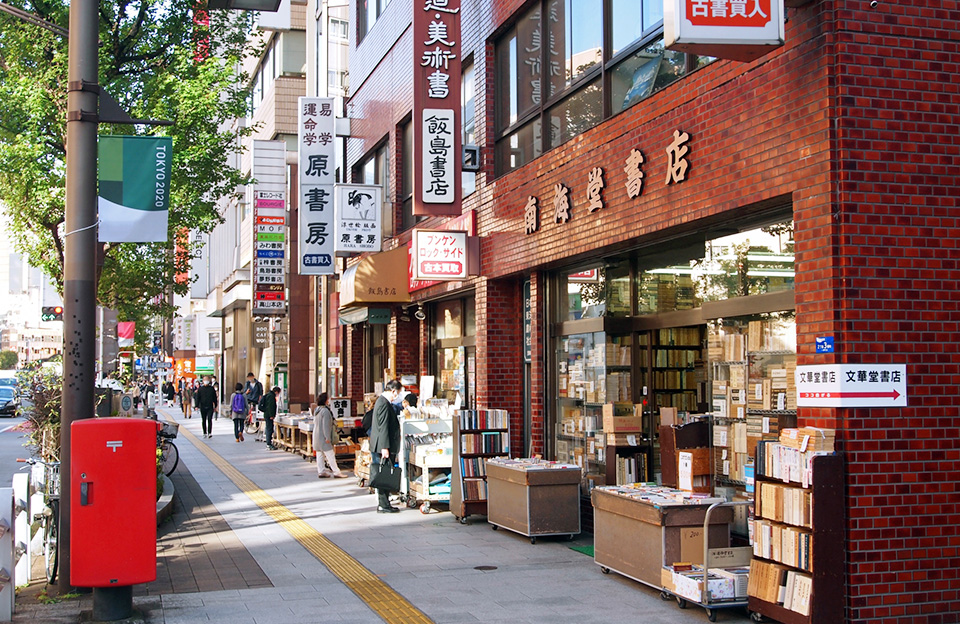 Tokyo Jimbocho has a history of over 100 years and is known as one of the world's leading book towns.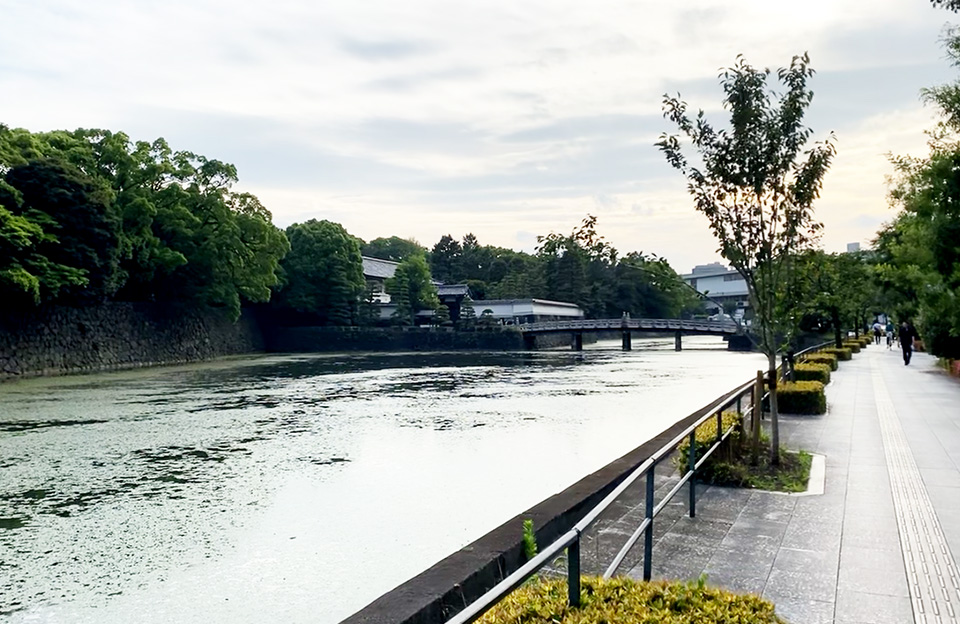 The Imperial Palace is located at the ruins of Edo Castle, where the Tokugawa Shogunate lived.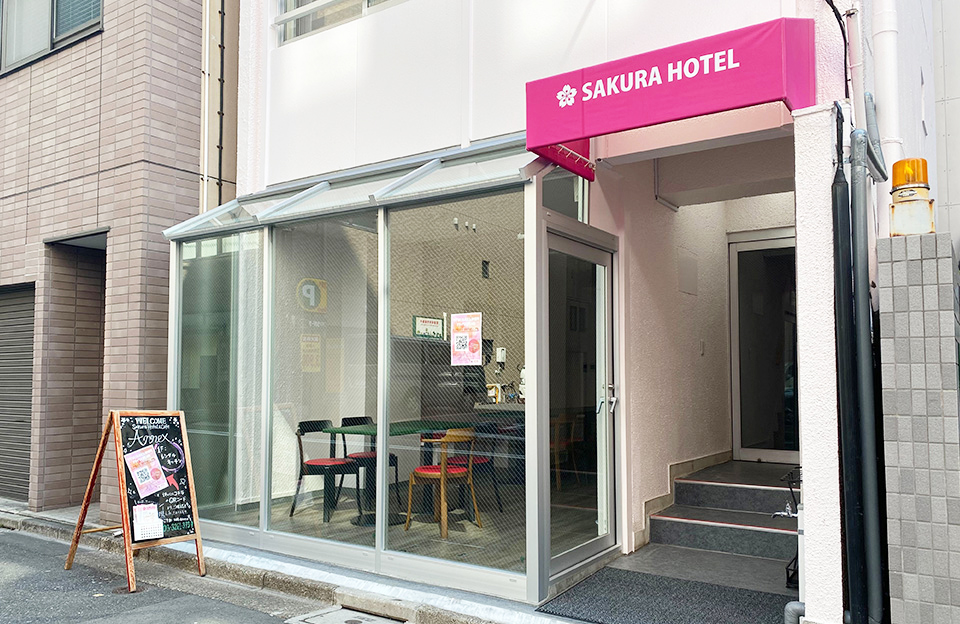 SAKURA HOTEL Jimbocho Annex opened in 2021. The first floor is a rental space with a kitchen, the second floor is a seminar room, and the third, fourth and fifth floors are rooms for a total of 24 people.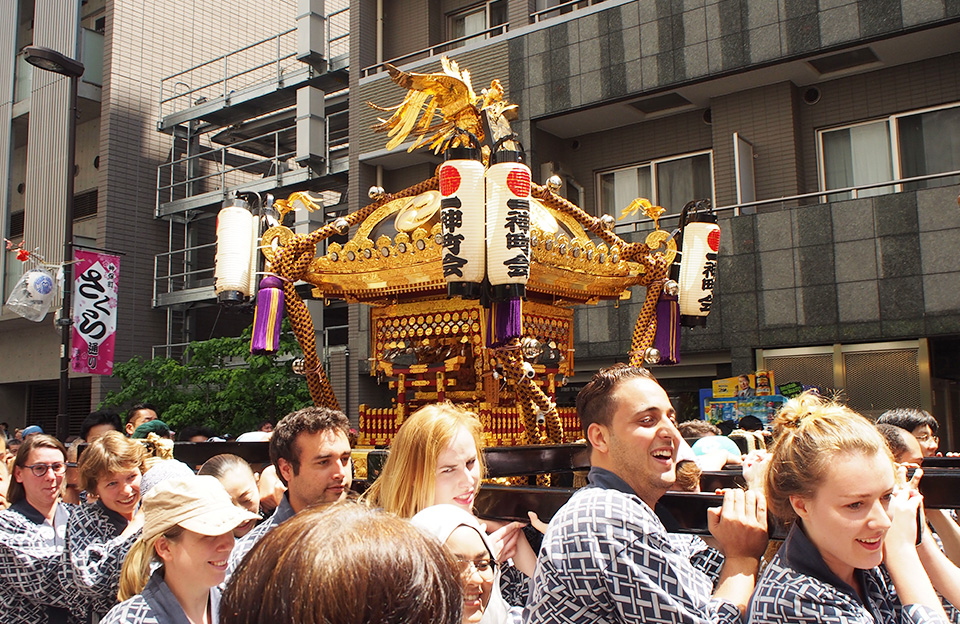 Every year Staff and Guest participates in the grand festival of Misaki Shrin, carring the the portable shrines organized by Ichjin-cho Association.
The first SAKURA HOTEL opened in Kanda Jimbocho about 30 years ago when there were not many overseas vistors visiting Japan.
We statred off with wating to proivce easy access accmodation service to visitors from all aroudn the world, and with all the help from the local town association, we are at where we are today.
Nearby is the former Edo Castle of the Imperial Palace, and Jimbocho book town with a long and rich history of more than 100 years.
It is an attractive town where you can feel a bit of a luxurious downtown atmosphere. In 2021, in addition to the main building, we opned our new annex building. In addition to the guest rooms, the rental meeting room equipped with a fully funtioned kiction perfect for training, conferences and other garthering puropose.
Travelers from all over the world and local people shared a relaxing time at our Sakura Cafe on the first floor of the main building, new friendships are being developed again today.
Rooms
The main building accommodates 43 rooms, 102 people, from single twin rooms to group dormitory rooms.
You can choose a room type for each purpose. The annex annex building, which opened in 2021, has four people on the 3rd, 4th and 5th floors. A group room for up to 24 people is a kitchen/shower/toilet apartment type. I've prepared it's ready.
It is also convenient for customers of cultural and sports event organizations held at nearby Budokan, Kodokan, and Tokyo Dome. You are using it. The front desk service is fully available 24 hours a day.You don't have to worry about checking in and checking out early in the morning or late at night.
※Pictured here is a twin room (bunk bed)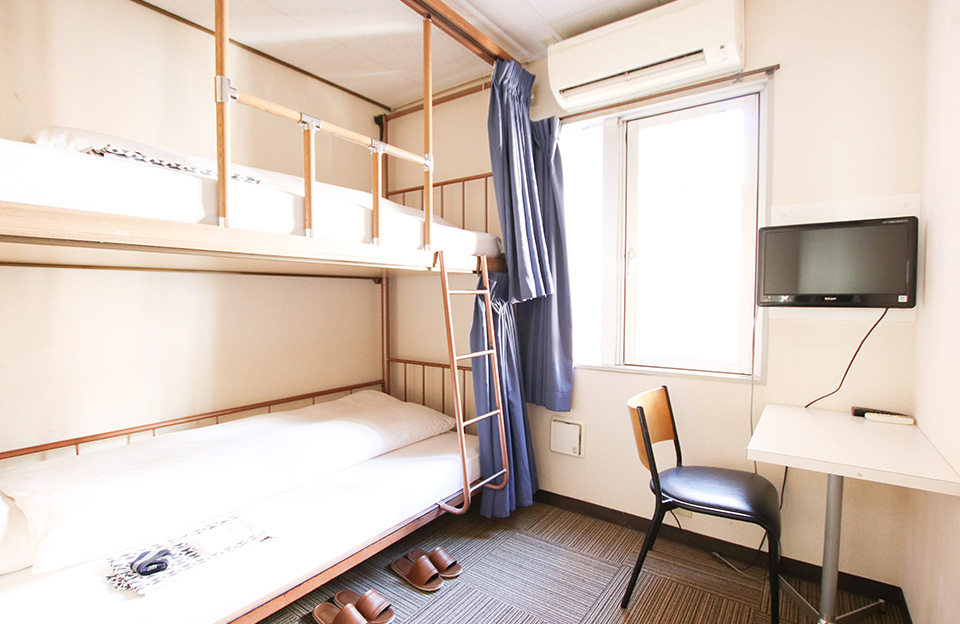 Room type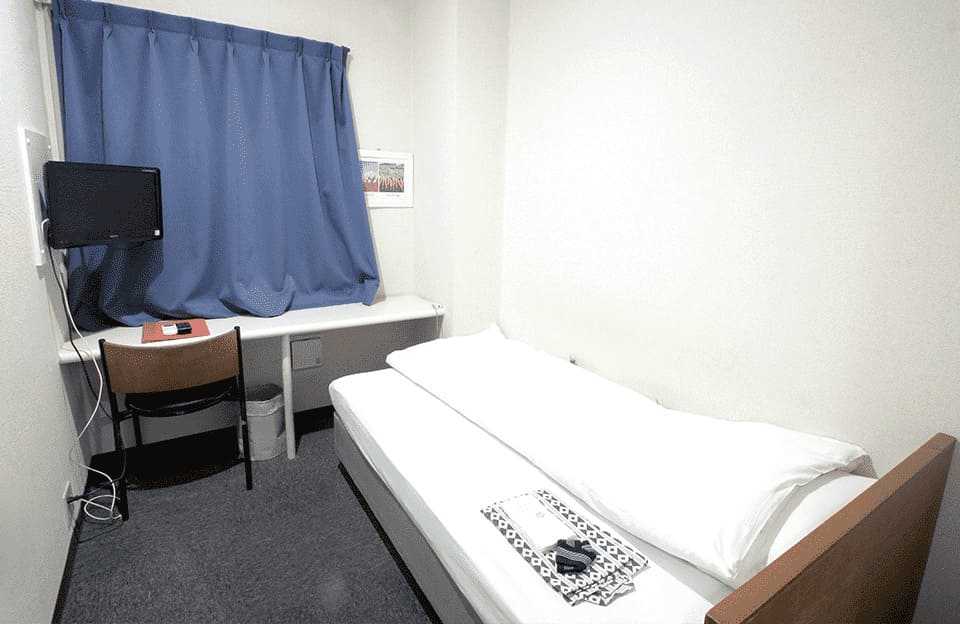 Small Single (1 bed)
Affordable price and appropriate for business and private use.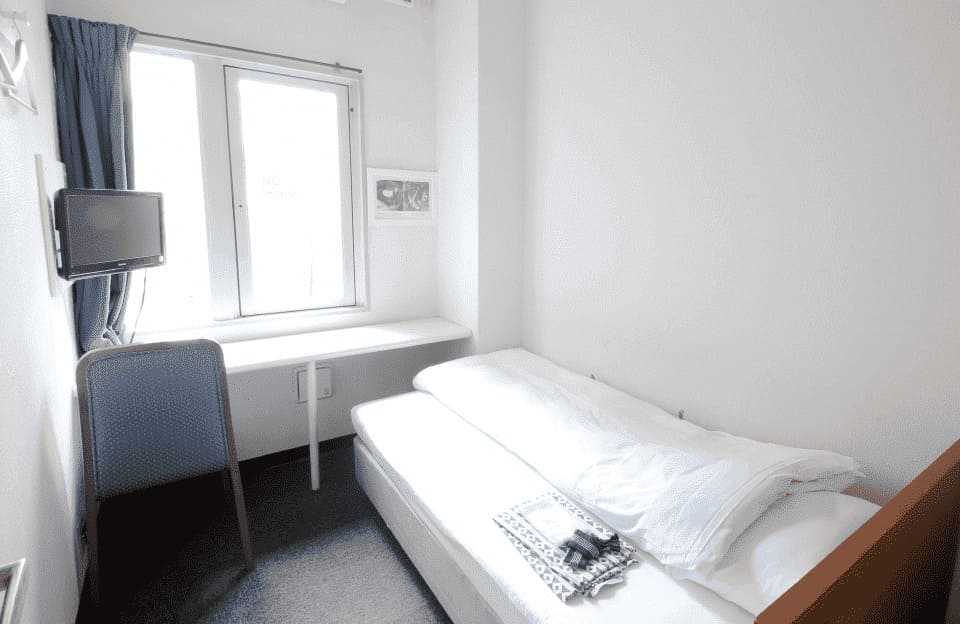 Standard Single (1 bed)
Appropriate for business and private use.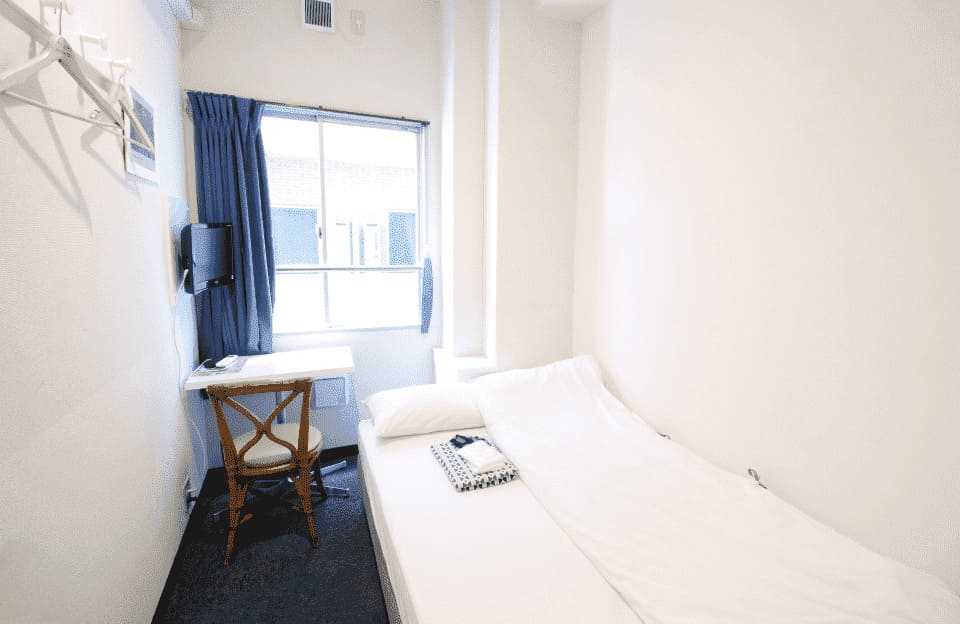 Semi-Double (1 bed) 1-2persons
1 semi-double bed for up to 2 people.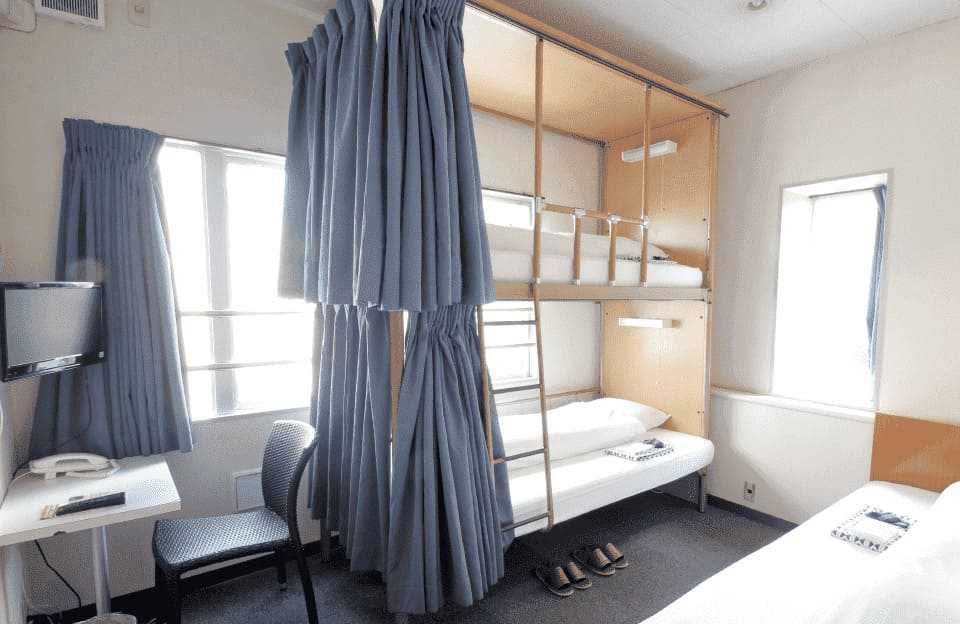 Twin Room (Bunk Bed) 2persons
Room with 1 bunk bed (2 separate beds).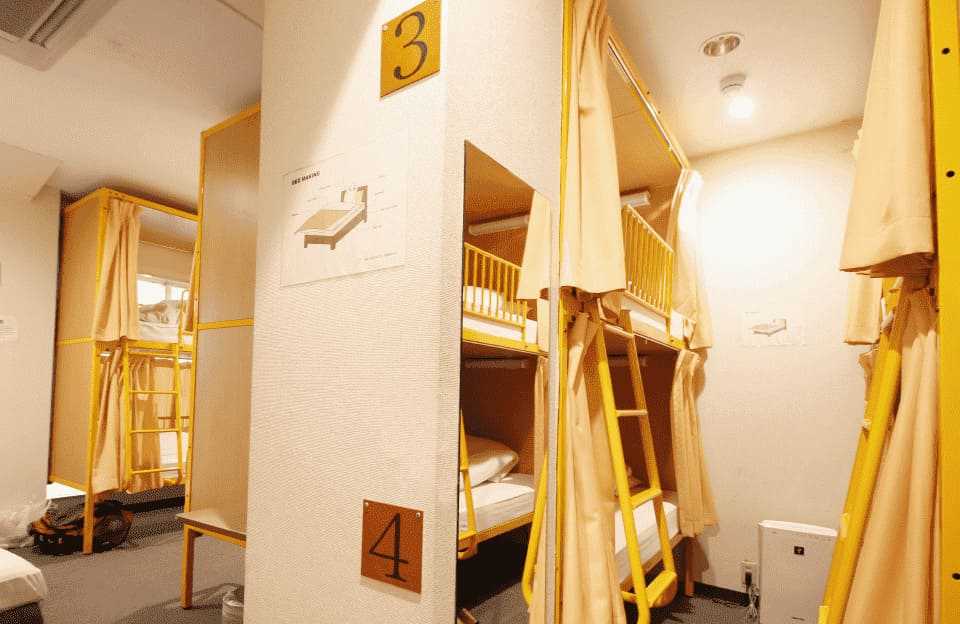 Male Dormitory (Men only)
Perfectly affordable for backpackers and students.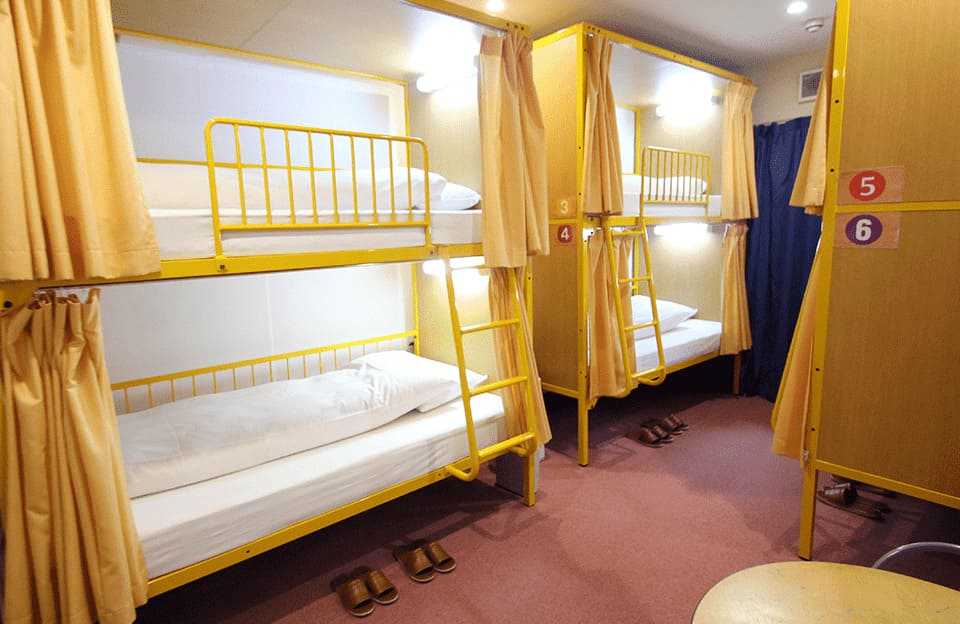 Female Dormitory (Women only)
Comfortable stays for female guests in dormitory room.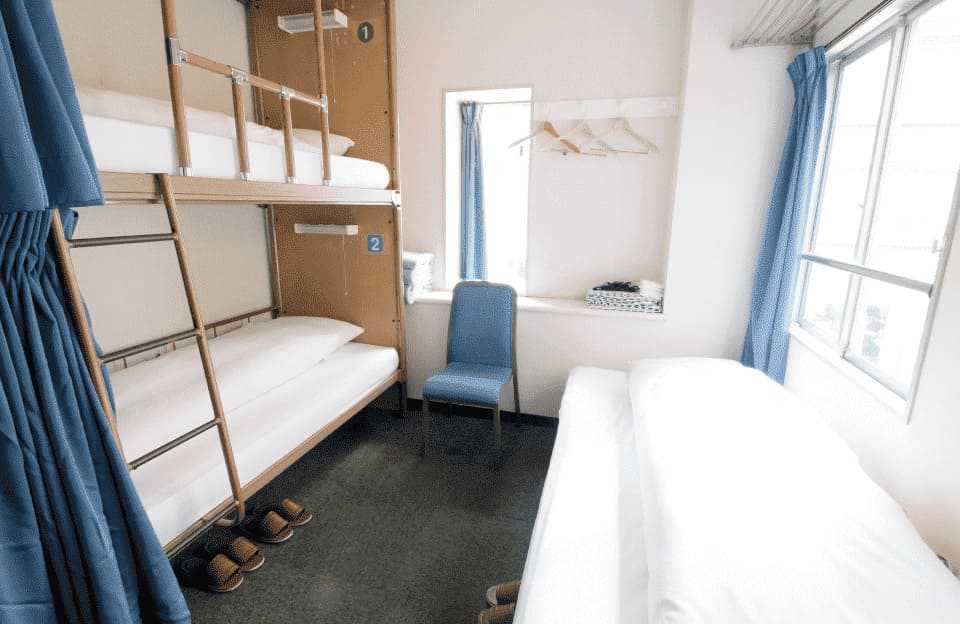 Group room 3-5 persons
for 3 to 5 people room with bunk beds.
Meal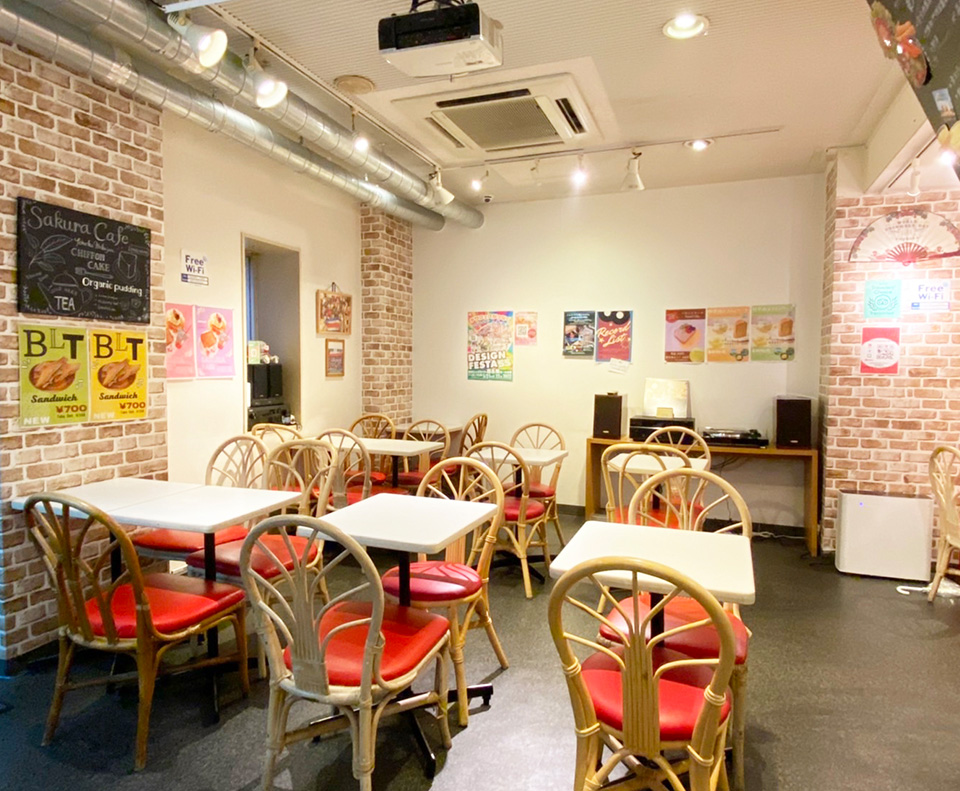 SAKURA CAFE Jimbocho which open 24 hours a day can accomdoated up to 22 people (Seated) indoor and 16 people(Seated) in terrace area on the 1st floor.
Choose your favorite song from a collection of more than 6,000 vintage records or enjoy delicious coffee late at night while reading your favorite books that you found in secondhand bookstores, is a great way to spend your time.
The season of completely pesticide-free and chemical-free fertilizers delivered directly from the Tohoku Ranch farm in Tohoku Town, Aomori Prefecture, which is directly managed by the company.
We provide discerning menu with completely pesticide-free & no chemical fertilizer seasonal vegetables, dozens of types of naturally grown wild herbs, and fertilized eggs delivered directly from "Tohoku Ranch" in Tohoku Town, Aomori Prefecture, directly managed by the company Providing taste of "Home-Cooked Meals" from around the world with recipes taught by foreign guests staying at the hotel is also part of our specialty.
Hotel Overview
Multilingual Staff

SAKURA HOTEL JIMBOCHO staffs speak English, Chinese, Japanese and Spanish.

Excellent Location

15 minute walk to the Nippon Budokan,
Imperial Palace and Tokyo Station; 10 minutes by subway to Shibuya and Akihabara
Free Wi-Fi

24-Hour
Reception and Cafe

Luggage
storage
Reception
24-hour reception, travel consultation desk
Late arrivals, early morning departures, sightseeing and transportation information, maps and brochures are available.
Check in / Check out
[Check-in] 1pm
[Check out] 11am.
Service
Breakfast
Breakfast is available from 5:00 am to 11 am Toast with jam and margarine, soup, coffee and tea.
Luggage storage
If you arrive earlier than the check-in time and still want to see the sights after check-out, we will temporarily store your luggage at the front desk.
Room/Facilities
Shower room/Toilet
Shared showers and shared restrooms on each floors.
TV
available in private rooms
Air conditioner
Free Wi-Fi
Copy machine
10 yen per monochrome / 50 yen per color
Elevator
Laundromat
washers and dryers available
Parking
Smoking
All rooms are none smoking. ※The smoking booth is available at cafe.
Amenities / Free rental
Towel
available in private rooms
Slipper
available in private rooms
Yukata
Japanese-style sleepwear available in private rooms
Hairdryer
Iron / ironing board