Features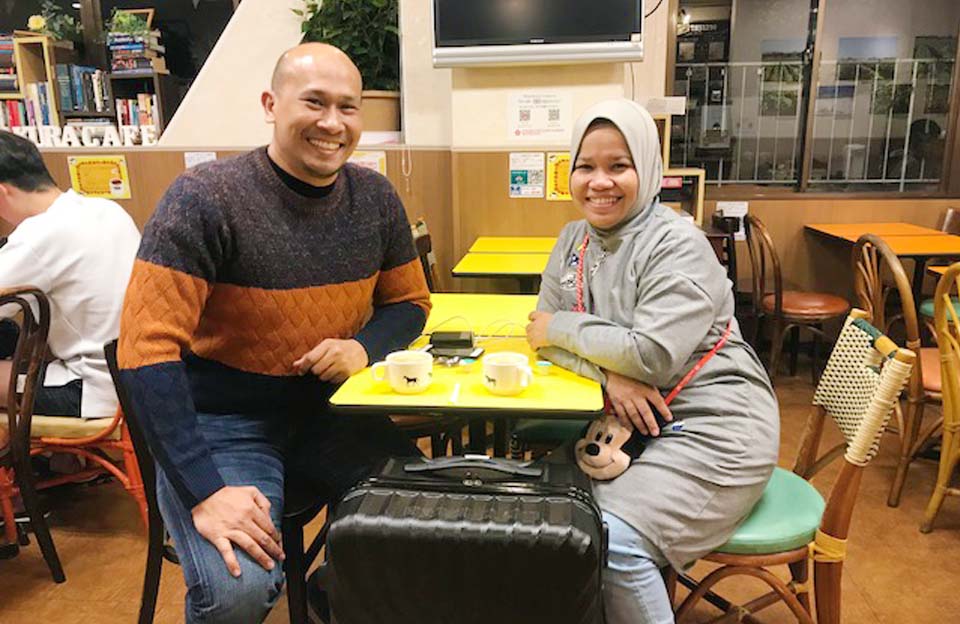 Muslim-Friendly
Muslim-friendly hotel, Muslim-friendly food served at its 24 hour cafe. Tokyo Camii mosque is within walking distance.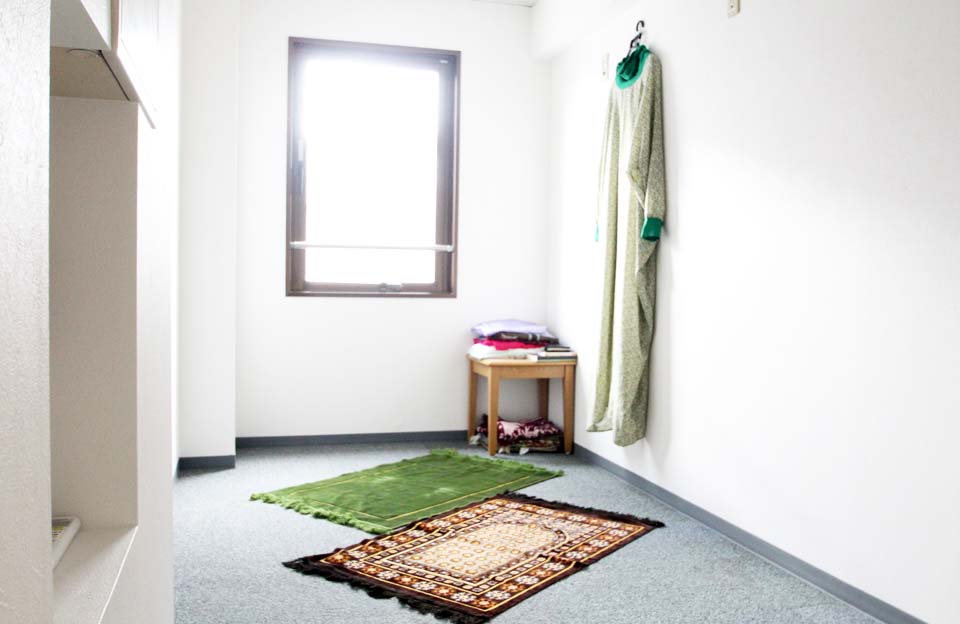 Prayer room
Prayer room on premise and available 24 hours.
Room type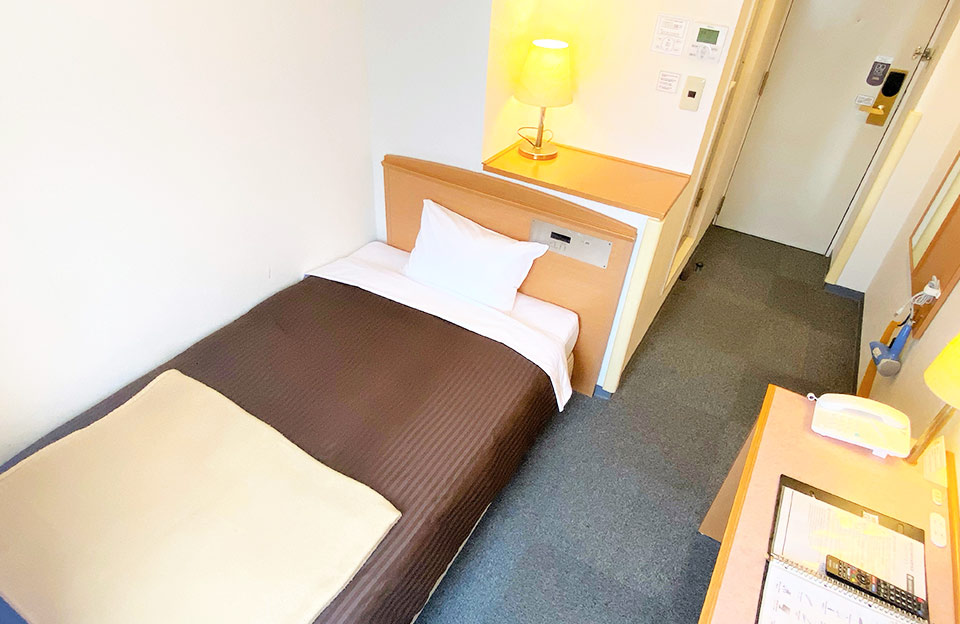 Single (1 bed) 1 person
Room with one 111 cm wide bed.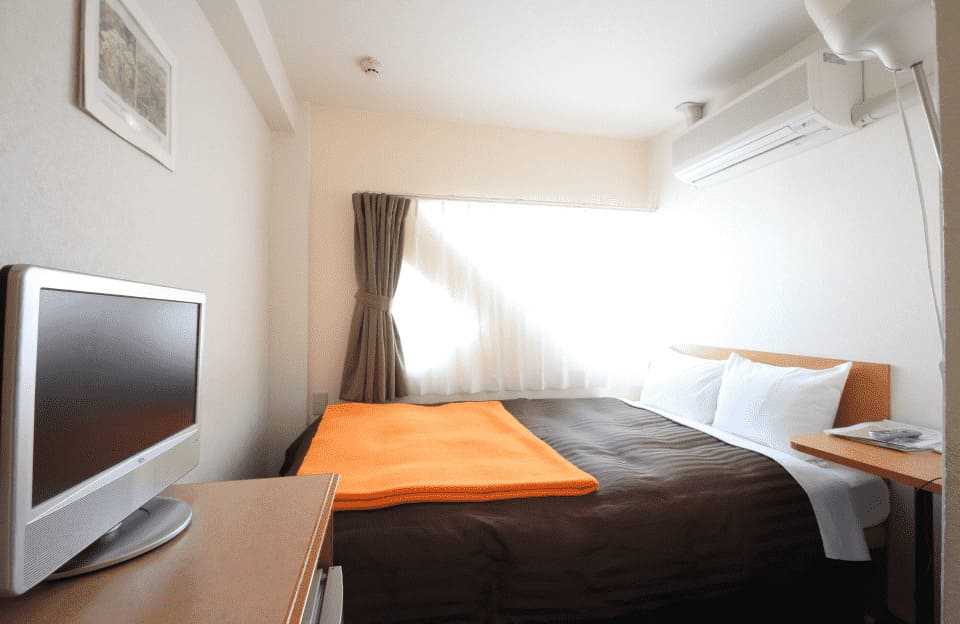 Double (1 bed) 1-2person
Reasonable stay which is appropriate for couples and friends.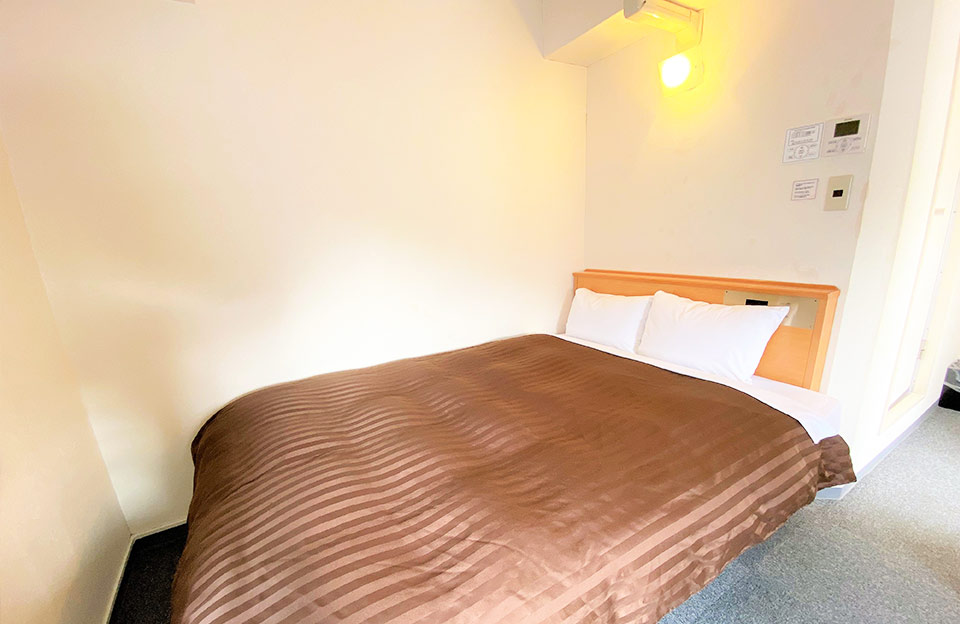 Corner Double (1 bed) 1-2person
Double room located on the corner.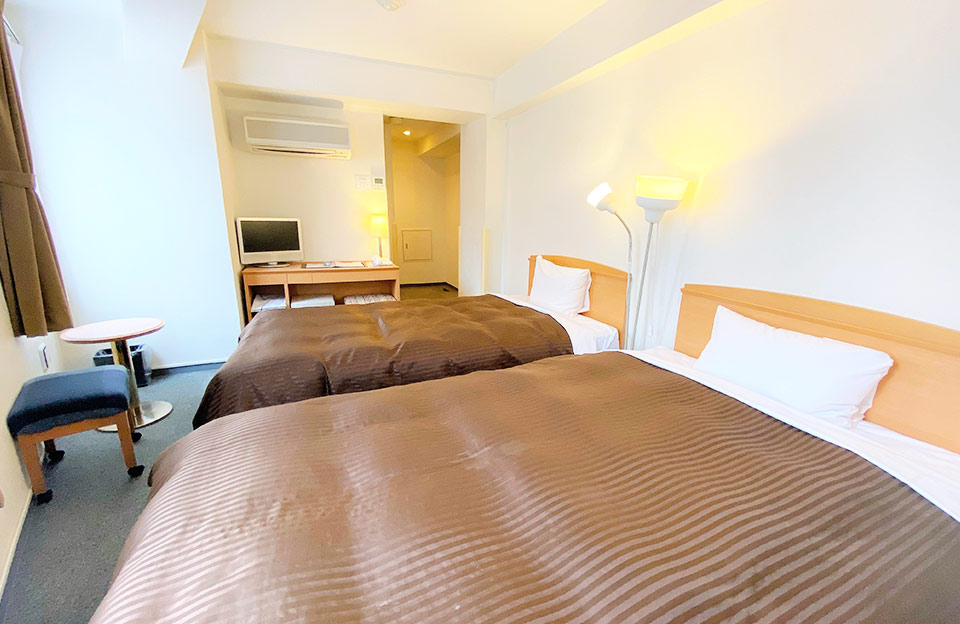 Twin (2beds) 2-4person
Two 140cm width beds can be shared with up to 4 people.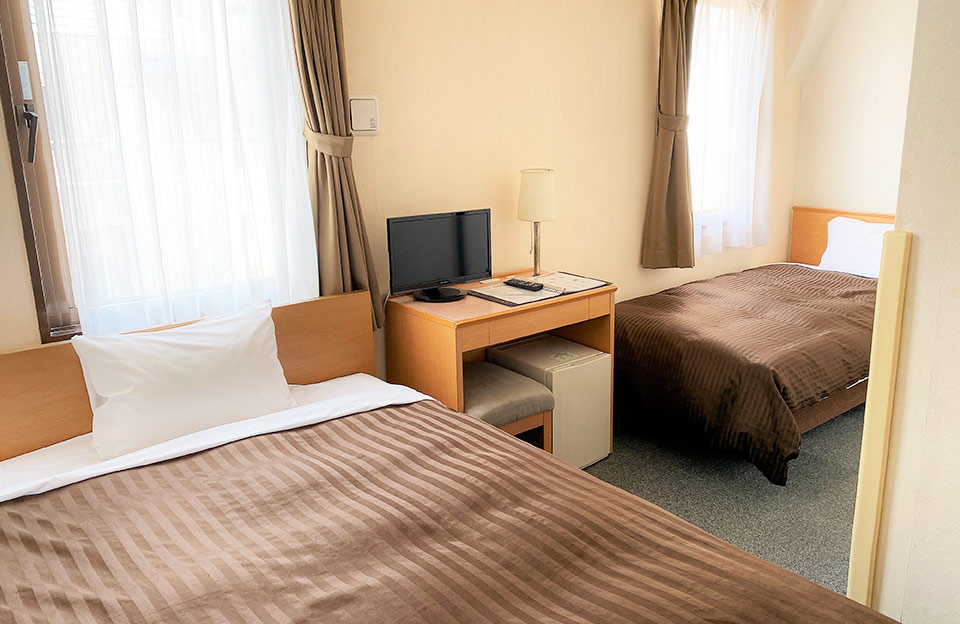 Twin (2beds) 2-3person
One 140 cm wide bed and one single bed. Can be shared with up to 3 persons.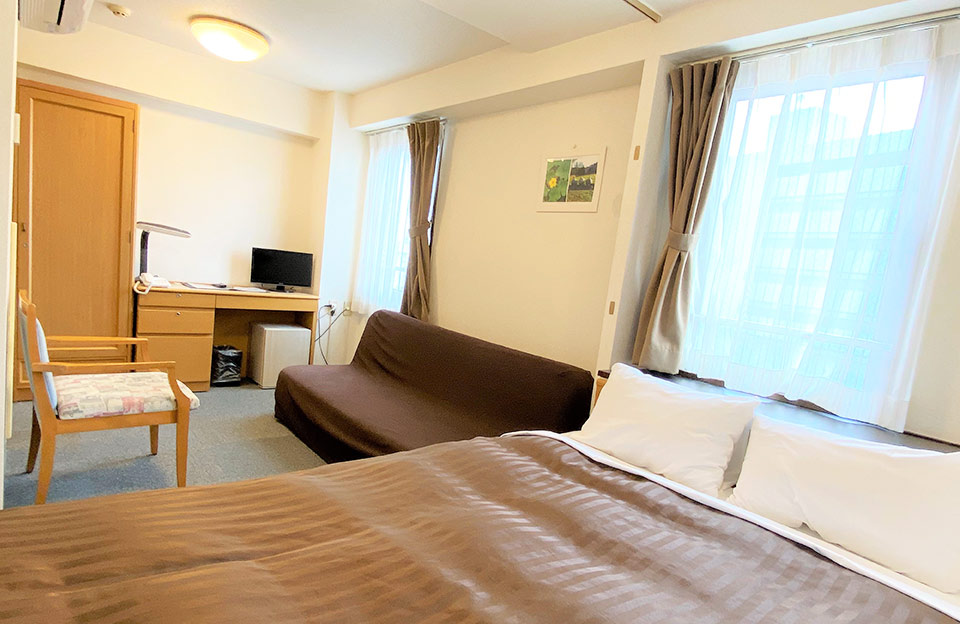 Deluxe Double (1bed + extrs) 2-3 persons
Room on the corner of the top floor Bath and toilet are separated.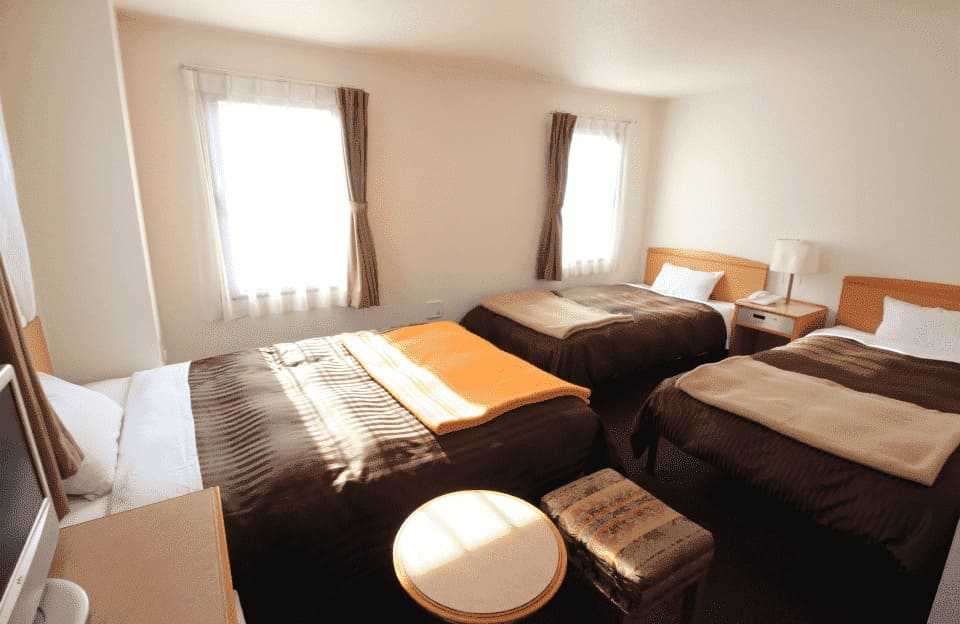 Triple (3beds) 3-4 persons
One 140cm width bed and two single beds can be shared with up to 4 people.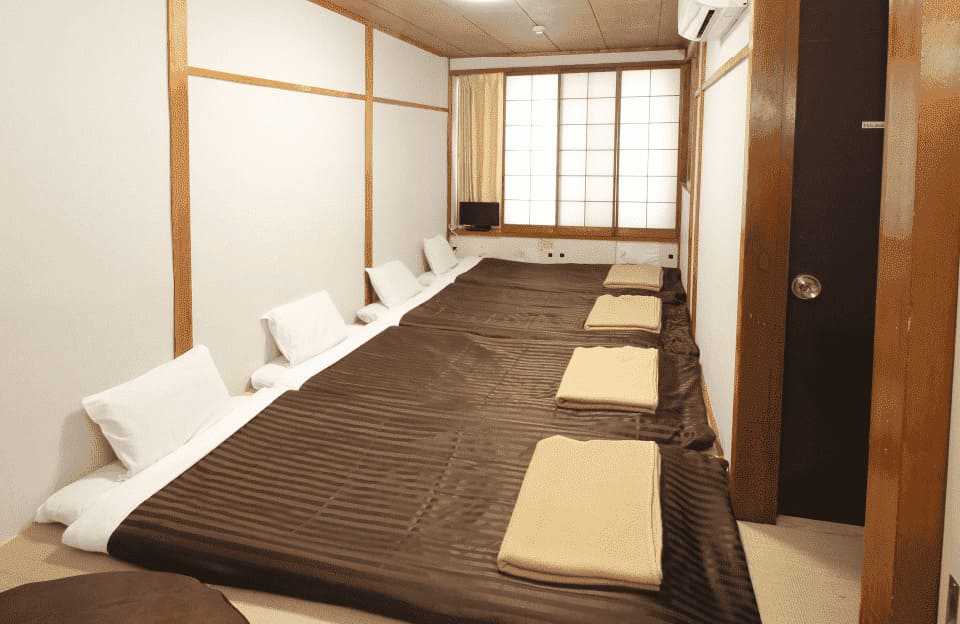 Japanese Room 3-4 persons
Japanese tatami room with kitchen, private shower and toilet.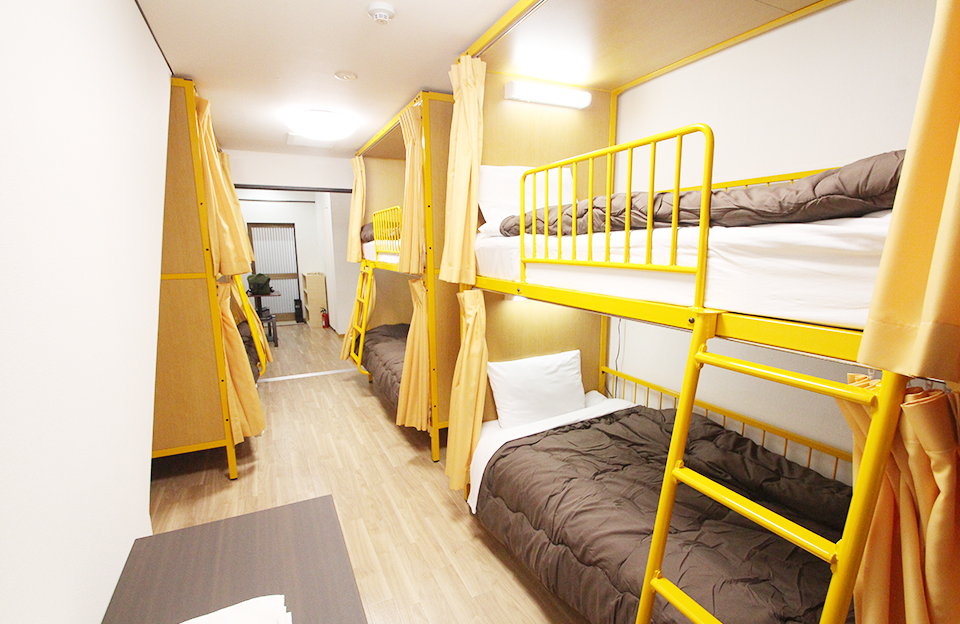 Group Room 2-6 persons
Bunk beds with kitchen, private shower and toilet.
Hotel Overview
Multilingual Staff

SAKURA HOTEL HATAGAYA staff speaks English and Japanese.

24-Hour Reception and Cafe

Both the reception and cafe are open 24 hours a day. Outside Cafe terrace is open only from 7am till 10pm.
Free Wi-Fi

Information
Desk

Luggage Storage
Service
Reception
English speaking staff are on duty 24 hours a day to help you.
We welcome any kind of question, both night and day, including what to see, eat, buy, and
experience in Tokyo; how to get to sightseeing spots; the latest event and night clubbing information; how to explore Eastern Japan and the countryside; and more!
We can help you on a wide range of travel-related questions!
Let us know your travel schedule and destination or ask us about the places you want to visit, and we will help you plan your trip by providing useful and interesting information.
Early Check-in, Late Check-out, No Curfew
Our earliest check-in time is 3:00 pm, and the latest check-out time is 10:00 am.
You can leave your luggage at the luggage storage before checking in or after checking out. Of course, we have no curfew.
Service
Breakfast
Breakfast costs 390 yen and is available from 4:30 am to 11 am Toast with jam and margarine, soup, coffee and tea.
Luggage storage
If you arrive earlier than the check-in time and still want to see the sights after check-out,
we will store your luggage at the front desk.
Room Facilities
Shower room / Toilet
Private bathroom is in each room.
Air conditioner
TV
Refrigerator
Hair dryer
Free Wi-Fi
Elevator
2 PCs at cafe
Projector
Microphone
Piano
Copy machine
10 yen per monochrome / 100 yen per color / 30yen for Fax in Japan
Laundromat
4 washers and 4 dryers on the 1st floor(available 24hours)
Currency exchange machine
Available 24/7 for 12 currencies can be exchanged to Japanese Yen.
Smoking
All rooms are none smoking. There is a smoking booth at terrace.
Amenities / Free rental
Bath towel
Slippers
Hairdryer
Toothbrush
Razor & Shaving Gel
Soap, Shampoo, Conditioner
Humidifier
Iron / Ironing board
Desk lamp
Wheelchair
Extension cord