Features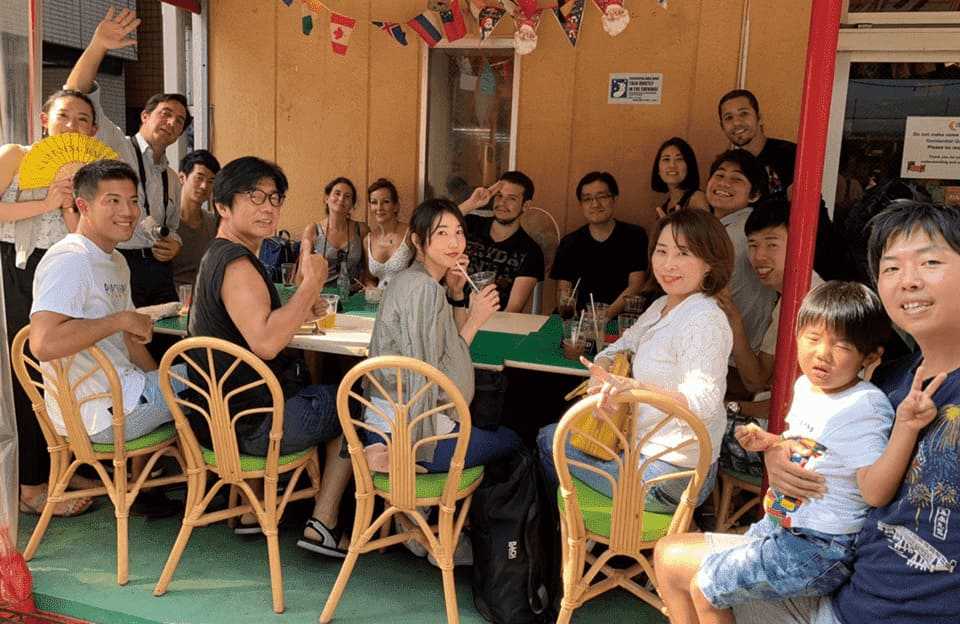 24-hour reception, cafe
Open terrace cafe open 24 hours a day, 7 days a week
Breakfast is also available from 4:30am.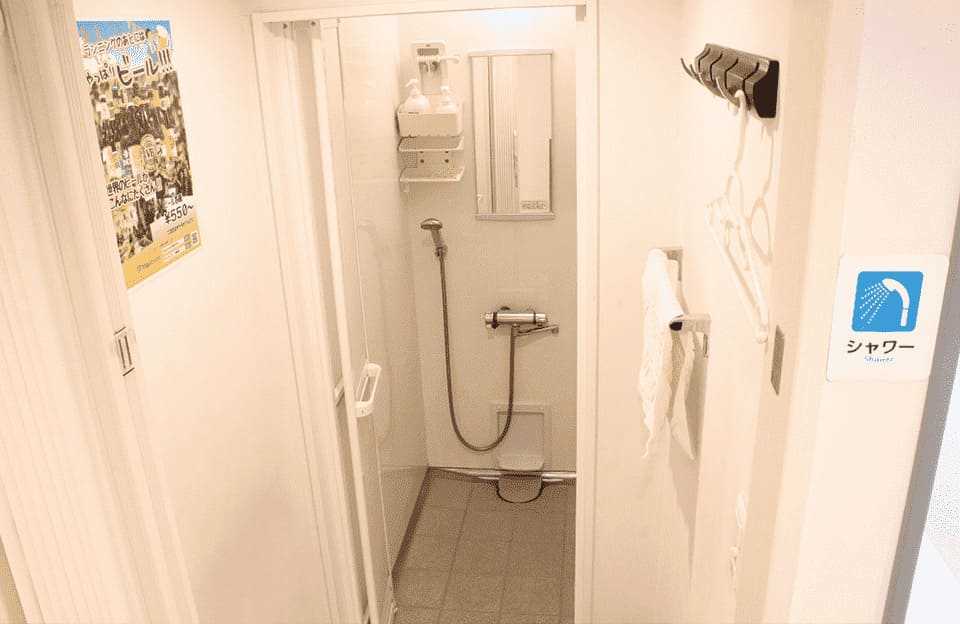 Runners station, rental shower
Luggage storage and rental shower for 550 yen! You can use only the shower.With bath towel rental.
No pre-registration or reservation required! After running you can relax at the cafe.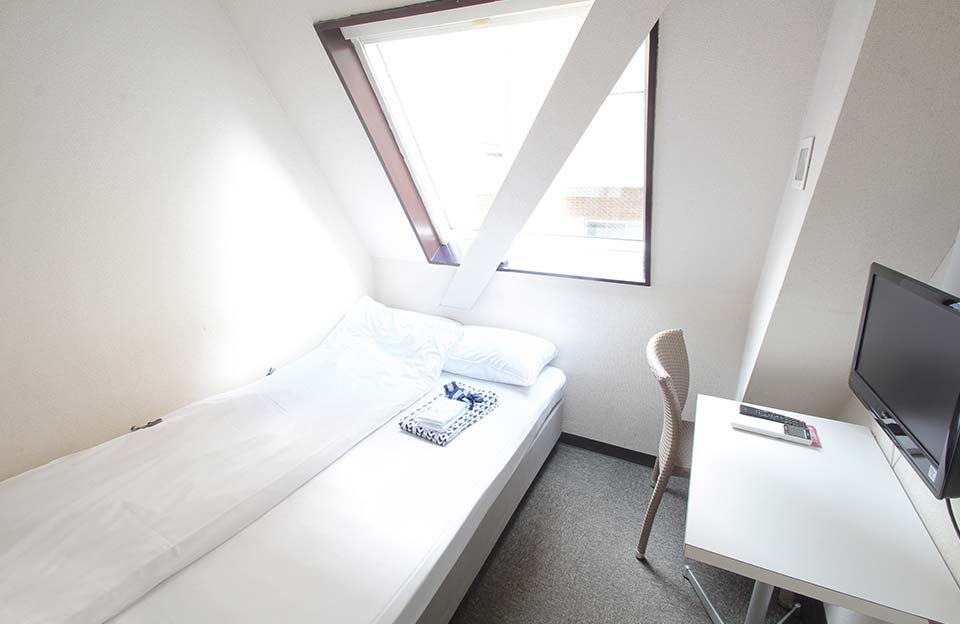 4-hour day use
The room can be used for up to 4 hours at a room rate of 50%.
Please use it for work, study, and breaks.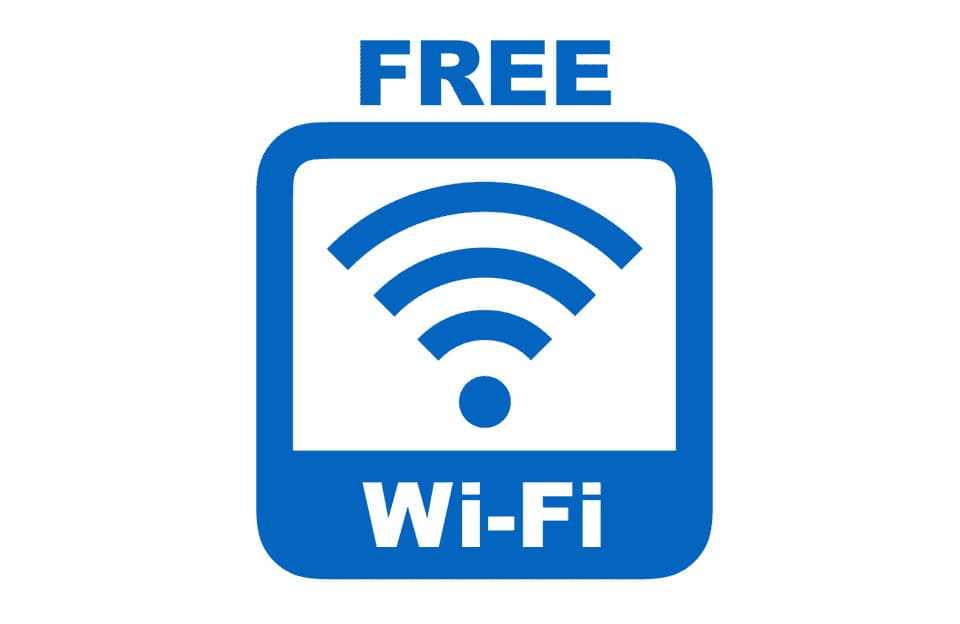 Free Wi-Fi
Free Wi-Fi available in all rooms, iron / ironing board free rental,
Hair dryers are provided at each sink.
Wall Art Space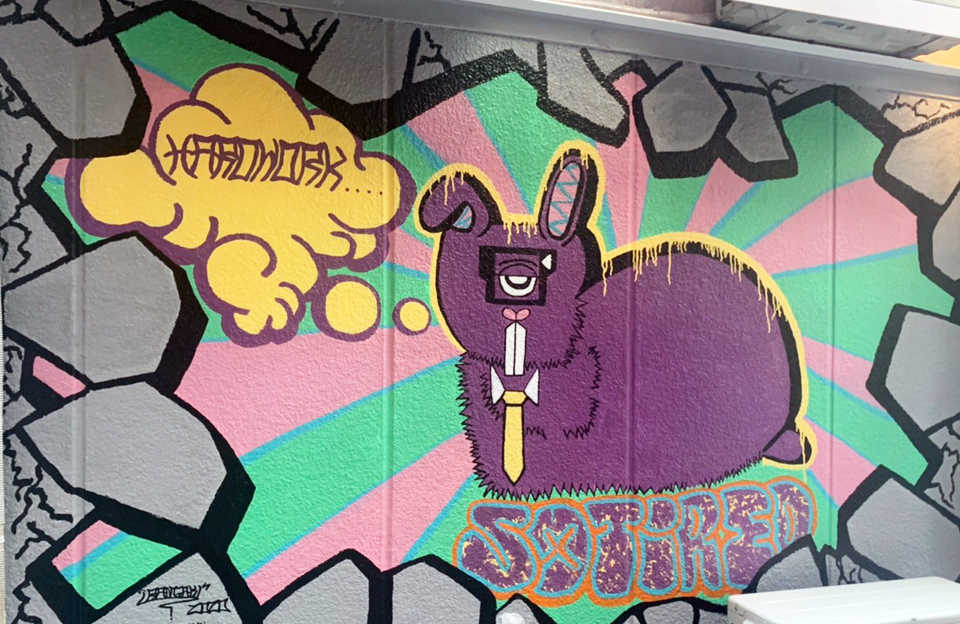 Paint space available
New wall art space available at Sakura Hotel Jimbocho!
Please contact us for more details.
TEL: +81-3-3261-3939
Room type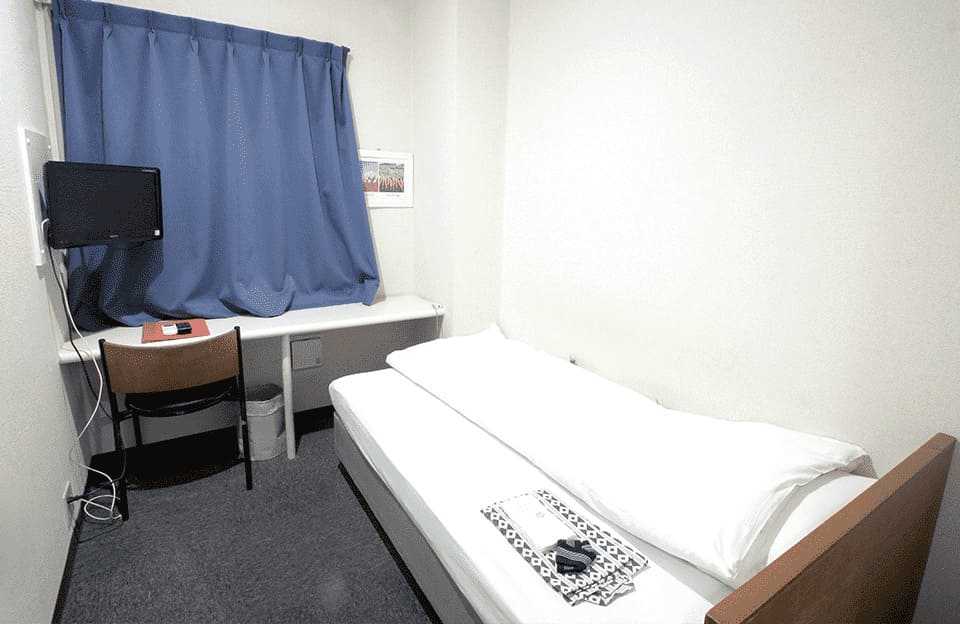 Small Single (1 bed)
Affordable price and appropriate for business and private use.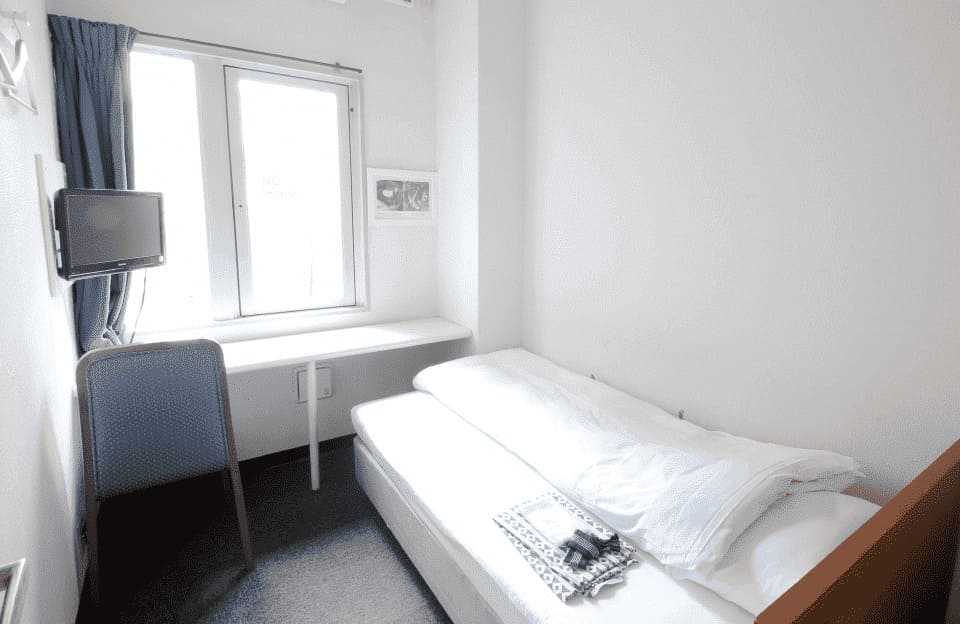 Standard Single (1 bed)
Appropriate for business and private use.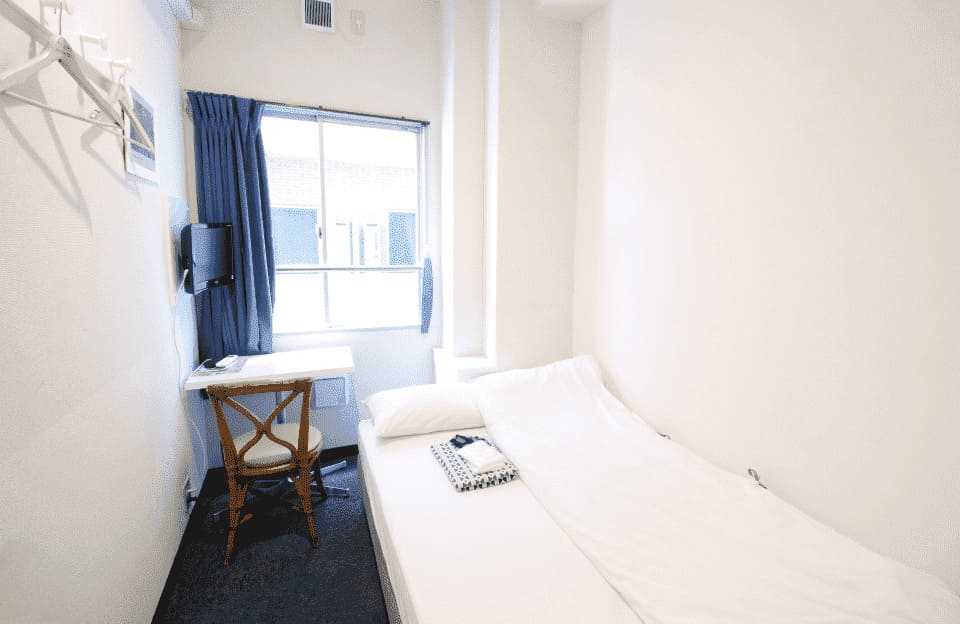 Semi-Double (1 bed) 1-2persons
1 semi-double bed for up to 2 people.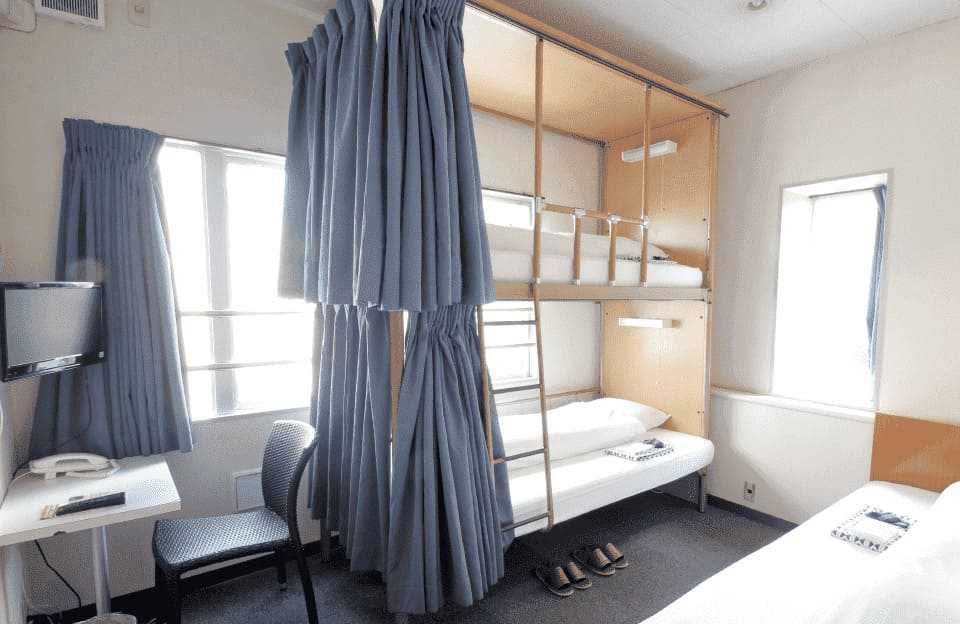 Twin Room (Bunk Bed) 2persons
Room with 1 bunk bed (2 separate beds).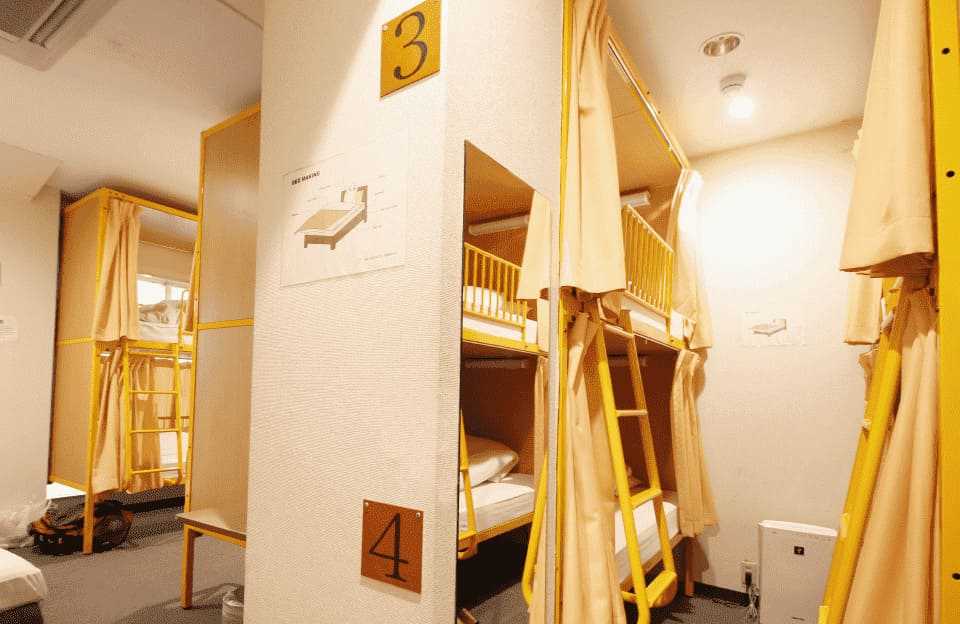 Male Dormitory (Men only)
Perfectly affordable for backpackers and students.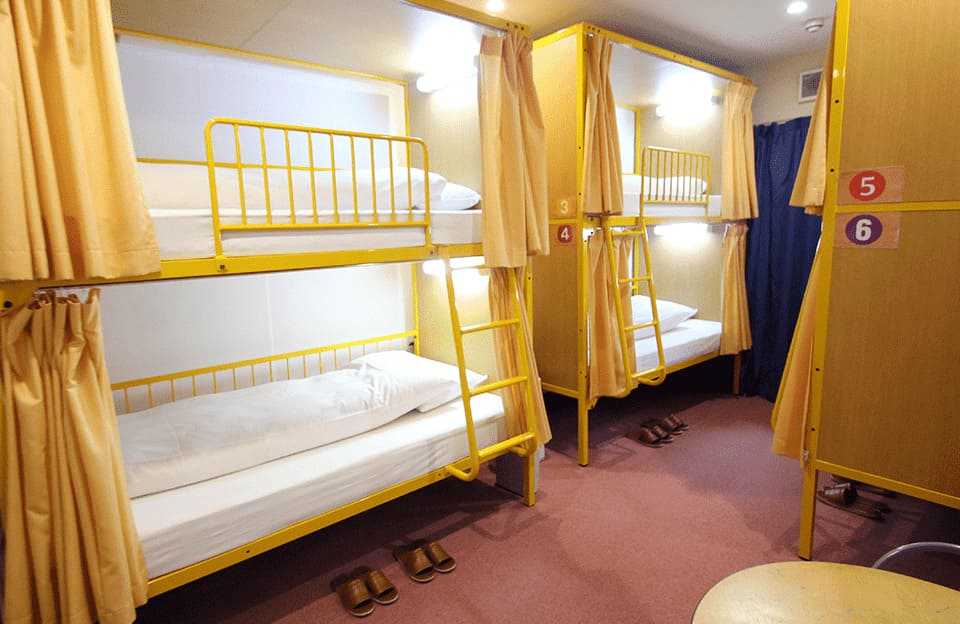 Female Dormitory (Womenen only)
Comfortable stays for female guests in dormitory room.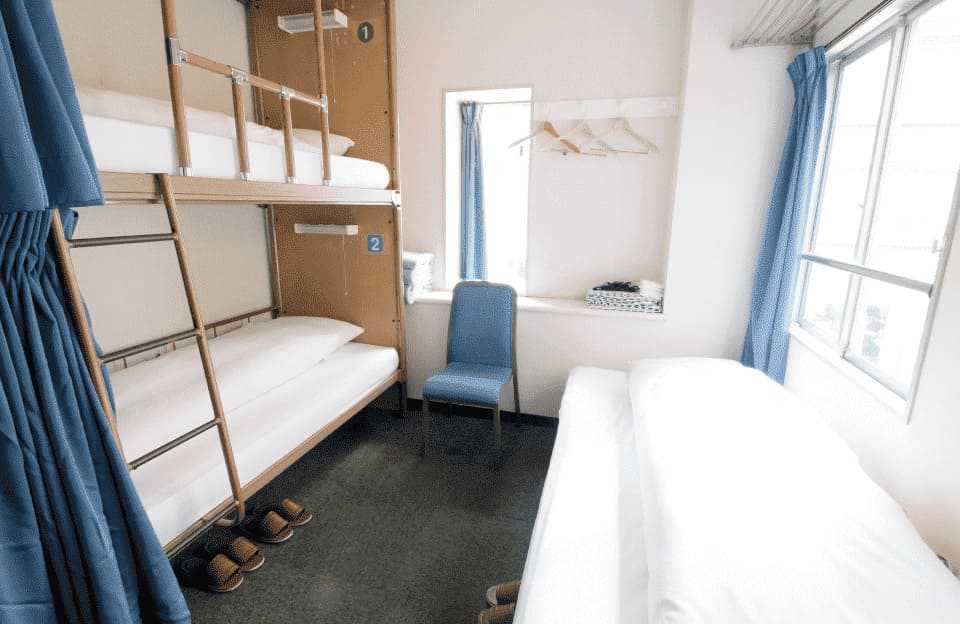 Group room 3-5 persons
for 3 to 5 people room with bunk beds.
Book a room
Multilingual Staff

Sakura Hotel staff speaks:SAKUR A HOTEL JIMBOCHO staff speaks English, Chinese, Korean, Japanese and Spanish.

Excellent Location

15 minute walk to the Nippon Budokan,
Imperial Palace and Tokyo Station; 10 minutes by subway to Shibuya and Akihabara
Free Wi-Fi

24-Hour
Reception and Cafe

Luggage
storage
Reception
24-hour reception, travel consultation desk
Late arrivals, early morning departures, sightseeing and transportation information, maps and brochures are available.
Check in / Check out
[Check-in] 1pm
[Check out] 11am.
Service
Breakfast
Breakfast is available from 4:30 am to 11 am Toast with jam and margarine, soup, coffee and tea.
Luggage storage
If you arrive earlier than the check-in time and still want to see the sights after check-out, we will temporarily store your luggage at the front desk.
Room/Facilities
Shower room/Toilet
Shared showers and shared restrooms on each floors.
TV
available in private rooms
Air conditioner
Free Wi-Fi
Copy machine
10 yen per monochrome / 50 yen per color
Elevator
Laundromat
washers and dryers available
Parking
Smoking
All rooms are none smoking. ※The smoking booth is available at cafe.
Amenities / Free rental
Towel
available in private rooms
Slipper
available in private rooms
Yukata
Japanese-style sleepwear available in private rooms
Hairdryer
Iron / ironing board