SAKURA Hotel has completed this custom-made bunk bed together with the famous Japanese bed manufacturer, France Bed. Each bed has a curtain and ceiling, as well as its own light and power supply, to ensure privacy and comfort.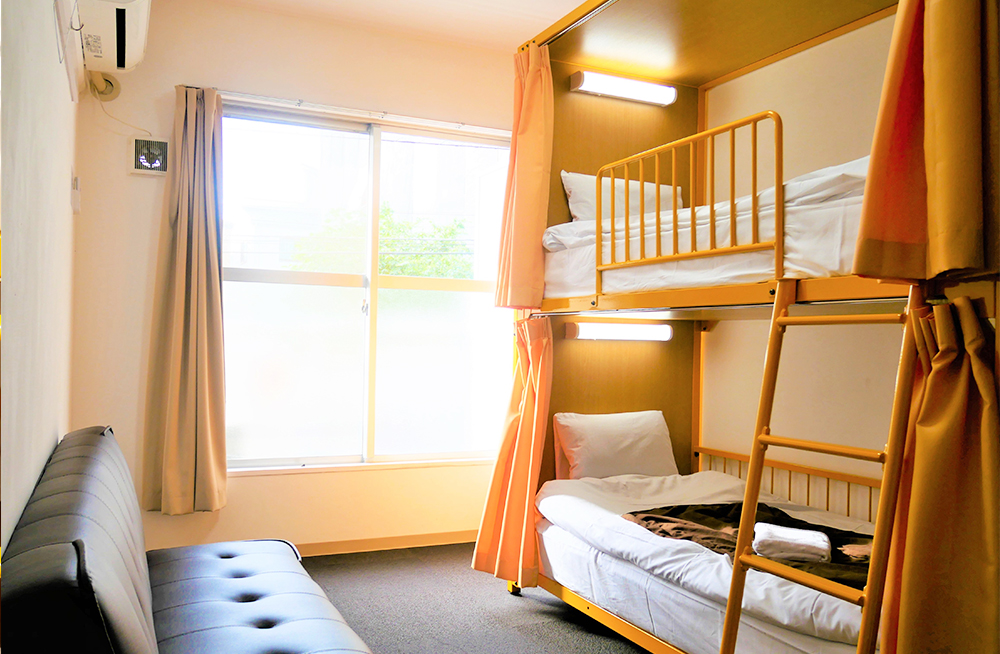 Why the bunk beds at Sakura Hotel are so special
1

Thick light-blocking curtains can be used to partition the room.

The rooms can be used by multiple people in comfort while maintaining privacy.
2

The upper level is also "covered" for a private environment.

The upper bunk beds also have their own lighted roofs, so you can stay bright even with the curtains drawn.
3

The steel frame and ladder are sturdy and will not bend or break.

The steel frame and ladder are sturdy and will not bend or break, making it very safe and secure.
4

The fences are attached, so there is no fear of falling over when turning over, and it is safe.

The sturdy fence ensures safety without the risk of tipping or falling off the bed, and prevents the bedding from slipping out.
5

Each rung of the ladder is thick and designed in the shape of a flat circle, making it easy to climb up and down.

The ladder is thick, round and easy to climb without foot pain.
It doesn't stain or chipped like wood, so it's perfect for hygiene.
6

You can store your suitcase under the bed, so you can use the room widely.

The suitcase can be put under the bed without any trouble, so the room is tidy and spacious.