Asakusa Travel Guide
Tourist Attractions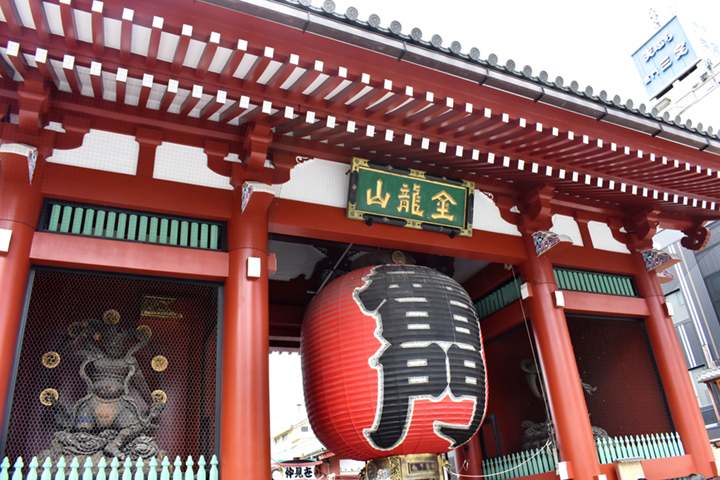 Kaminarimon (Kaminari Gate)
Hours: Always open
Admission: Free
The Kaminarimon Gate is surely a landmark of Asakusa, with its gigantic red paper lantern emblazoned with "Kaminarimon" in kanji characters at the entrance of Senso-ji Temple. Kaminarimon is free to visit and accessible at all times. Just beyond Kaminarimon, you will see Nakamise Shopping Street stretching toward Hozomon Gate.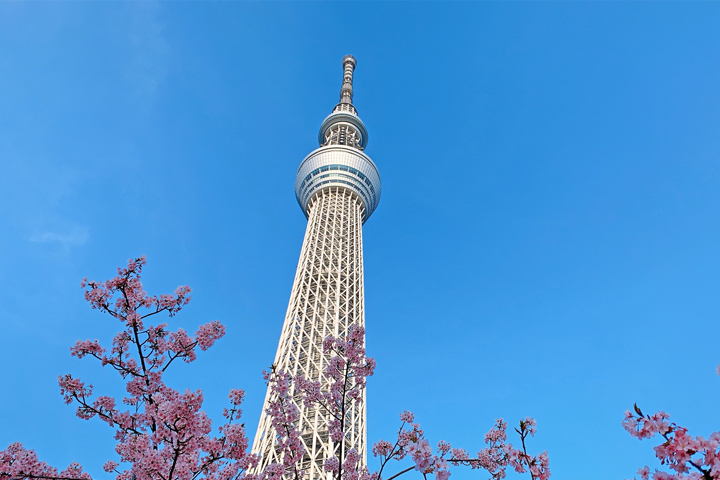 Tokyo Skytree
Hours: 10:00 to 20:00 (entry until 19:00)
Admission: First observatory: 2100 yen (weekdays), 2300 yen (weekends and holidays) Both observatories: 3100 yen (weekdays), 3400 yen (weekends and holidays)

Rising from the ground, with a total height of 634 meters, Tokyo Skytree is the capital's newest and tallest tourist attraction. Looking through the wide windows of the observation deck, Tokyo Skytree provides some of the most magnificent views this city could offer. Most people know the Tokyo Skytree because of its breathtaking design, but it serves as a radio tower first and foremost. It has the vital function of providing the Kanto area with stable radio waves, along with numerous TV and radio stations in Tokyo using this tower. On the lower part of the tower, there is a large shopping mall, with over 300 shops and 50 restaurants waiting to excite you. It also houses a planetarium and aquarium, making it a one-stop entertainment center.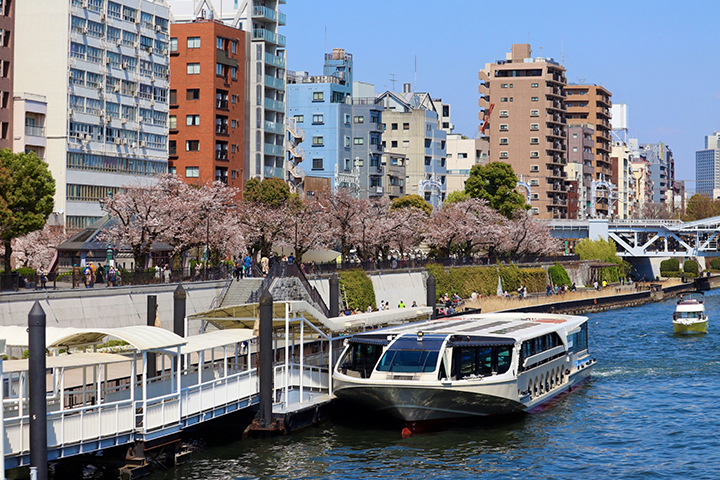 Sumida River Cruise
The Sumida River has acted as Tokyo's gateway to the sea since ancient time. The special Water Bus services provided here are an enjoyable alternative to trains or subways when traveling between destinations that are near the manmade islands of Tokyo Bay. The Sumida River Cruise connects several piers and takes people to some of the well-known tourist sites such as Hinode, Odaiba and Asakusa. One can experience a totally different view of the city which you'll remember for the rest of your lifetime.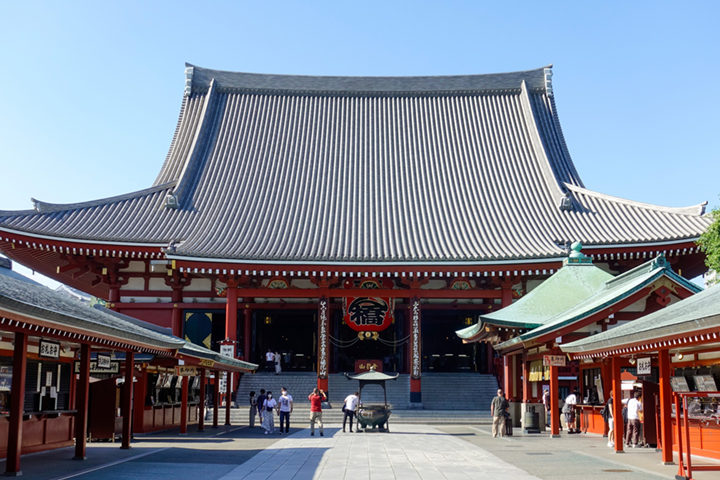 Sensoji Temple
Hours: 6:00 to 17:00 (from 6:30 October to March)
Admission: Free
Sensoji, also known as the Asakusa Kannon Temple, is by far the most well-known and oldest temple in Tokyo. It was originally built in 645 A.D, With its colorful and gorgeous appearance, it has become the symbolic icon for Asakusa. Various events are held throughout the year in this spectacular temple area. It's absolutely amazing and definitely worth a visit.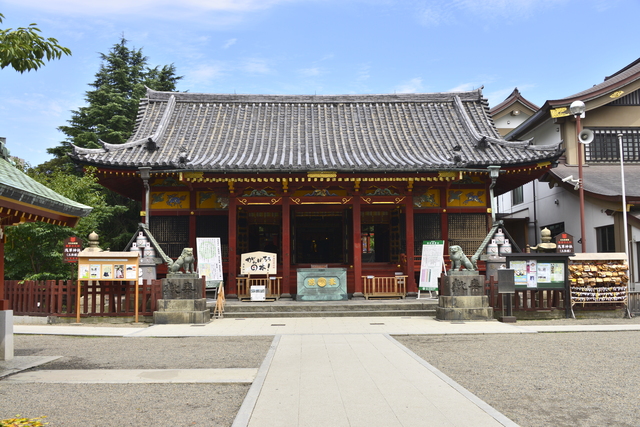 Asakusa Shrine
Hours: Always open
Admission: Free
Asakusa Shrine, also known as Sanja-sama, is a Tokyo must-see. It is one of the city's most famous Shinto shrines, located just next to the famous Sensoji Temple. Known to only a handful of people, this shrine pavilion was built in the same style as Nikko Toshogu, in the Shinto architectural style of Gongen-Zukuri. This is where Sanja Matsuri is held. Sanja Matsuri is one of the "3 Great Shinto Festivals in Tokyo", along with the Kanda and Sanno Festivals, and takes place on the third weekend of May.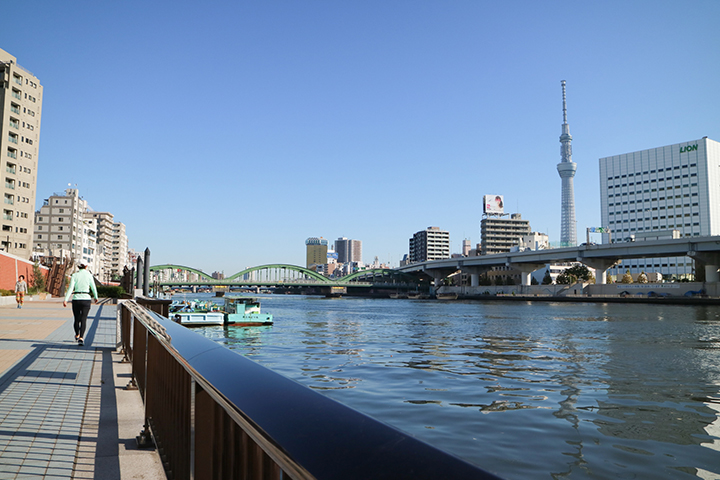 Sumida Park
Hours: Always open
Admission: Free
Outside the busy streets of Asakusa, this riverside park is a relaxing spot that offers a welcoming retreat after you are worn out from the bustling city life. Many local people gather here to enjoy the cherry blossoms in the spring, and to view splendid fireworks in summer. We invite you to take a stroll along the river and enjoy the breeze from the river! From this very spot, you can also see an unmatched view of Tokyo Skytree.
Shopping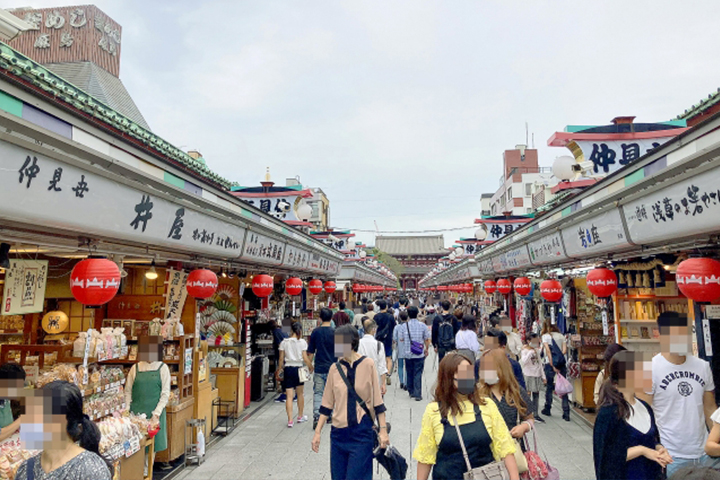 Nakamise Shopping Street
Hours depend on the individual shops; typically daily from 9:00 to 18:00
Nakamise Shopping Street is a quintessential Japanese shopping arcade just next to the Sensoji Temple. Here you can feel old-school Tokyo at one of the Japan's oldest historic districts. Nakamise-dori dates back to the 17th century, and most of the shops in this arcade have been run by the same families and names for several generations, providing local delicacies, souvenirs, and irresistible snacks for every tourist.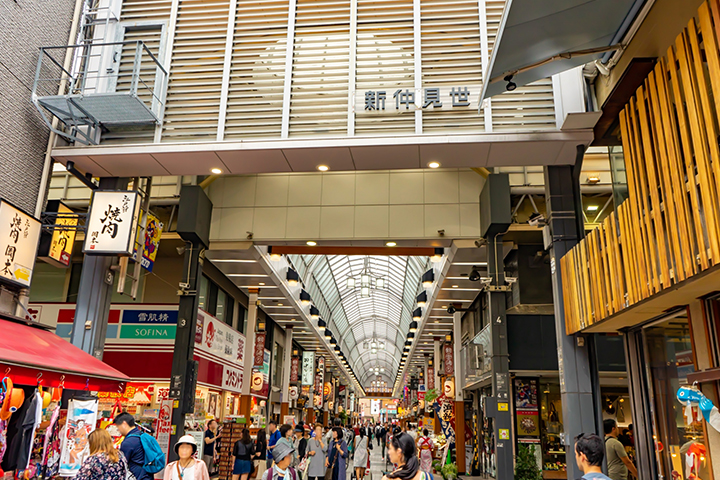 Shin-Nakamise Shopping Street
Unlike the Nakamise Shopping Street, the Shin (Japanese word for "new") Nakamise Shopping Street is full of interesting cafes, and rental kimono shops, and even an owl cafe. A highly-recommended visit!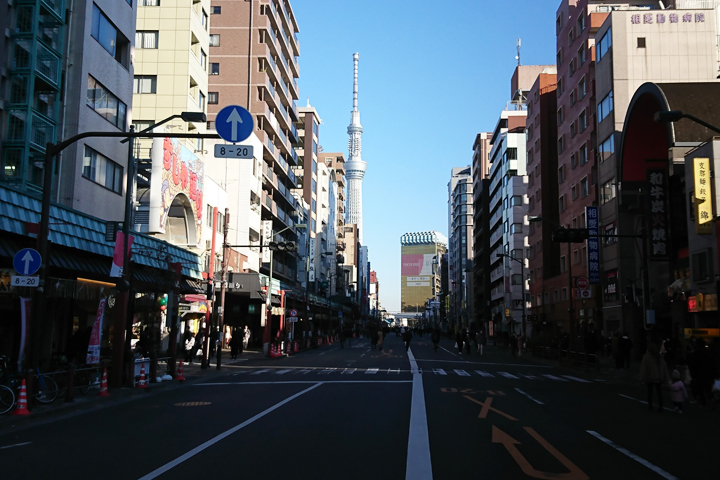 Kappabashi Shopping Street
Hours: Most shops open from 9:00 to 17:00
Closed: Many shops are closed on Sundays and national holidays
Kappabashi Shopping Street is a well-known shopping area between Ueno and Asakusa. This tourist destination is a mandatory visit for anyone who loves food, and a great place to pick up some local souvenirs. This place also serves as a treasure trove of kitchenware, plastic food models and crockery. Even if you aren't in the mood for shopping, Kappabashi is also worth a visit to look for cute and ultra-realistic plastic versions of all sorts of dishes and ingredients.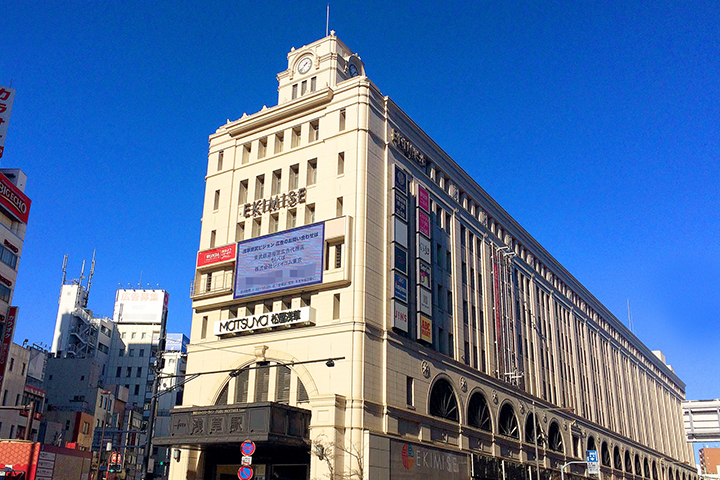 Tobu Asakusa Station & Matsuya Department Store
Matsuya department store is open daily from 10:00 to 20:00
Tobu Asakusa Station is a local train station on the Tobu Skytree Line located in the Asakusa district. From here, you can hop on a limited express and head for Nikko, Kinugawa Onsen, Aizu, and other destinations in Chiba, Gunma and even Tochigi prefectures.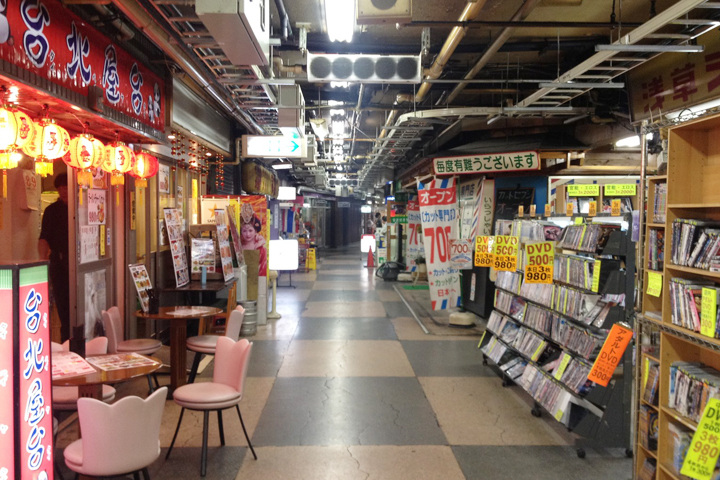 Asakusa Underground Street
Hours depend on the individual shops
When people think of Asakusa, historic sites such as Sensoji Temple or Asakusa Shrine always first come to mind. However, there's a wonderland which lies beneath the ground, if you can find the entrance. This is a place that even many locals don't know about. There are actually many ways to enter, but they are all rather difficult to find, making this place even harder to visit. One entrance we're revealing today, will be the one that's in front of the Ekimise shopping building (Also known as the Tobu Railway Asakusa Station, covered above). This underground fantasy world was built in 1955, and has a nostalgic atmosphere that can make you feel as if you traveled back to 1926. The shops here include a yakisoba stand, fortune teller, printing shop and even a cheap barber (Haircut 700 yen). It's one of the best secret getaways in Tokyo
Gourmet Foods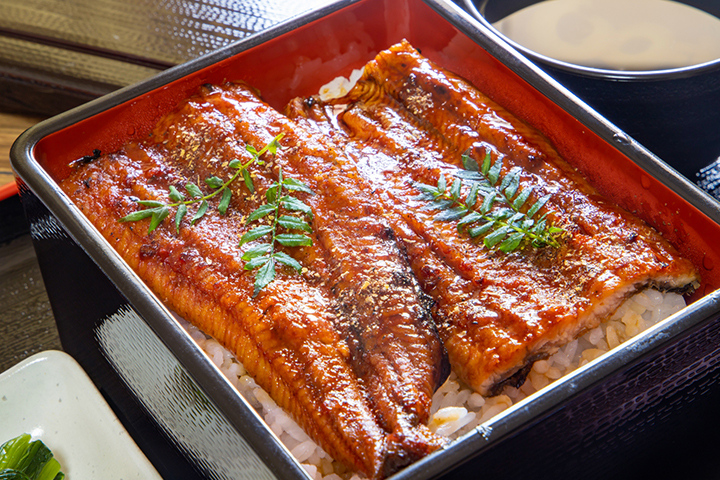 Unagi
Hours depend on shops; typically 11:30 to 13:30 and 17:30 to 19:30
"Unagi "is the Japanese word for "freshwater eel", and is widely used in Asian cuisines. It can never be eaten raw, because eel blood contains toxins dangerous to animals and humans. In Japan, Unagi is usually served in a style called "Kabayaki", in which the unagi fillets are grilled and basted in a savory sweet sauce. Grilled unagi is a relatively expensive delicacy here in Japan, prized not only for its flavor and the fattiness but also for its legendary stamina-giving properties. You should definitely give it a try!
Tempura
If you are a fast-food maniac, you will fall in love with Tempura. Tempura are pieces or slices of meat, fish, or vegetables that have been covered in a special batter and deep fried until becoming crunchy on the outside. It has been said to have been brought to Japan in the 16th century by the Portuguese residing in Nagasaki who used fritter-cooking techniques. In Japan, Tempura is a great dish enjoyed year-round, especially while sharing some drinks with friends.