Multilingual
staff
Shared
kitchen
24-hour
reception
SAKURA HOTEL TOKYO : Affordable and Friendly Hotels in Tokyo.
Not only are our hotels safe and secure, but it is also a place where guests and staff from over 150 countries around the world can meet, make friends, and gain mutual understanding through events and meals.
Our friendly and polite staff is looking forward to meeting you.
Dormitories/Guest houses are also available. In addition, there are plans suitable for workation and teleworking.
More about Company



Group Accommodations
We can provide accommodation for friends, family, and other types of large groups.
Event & Tour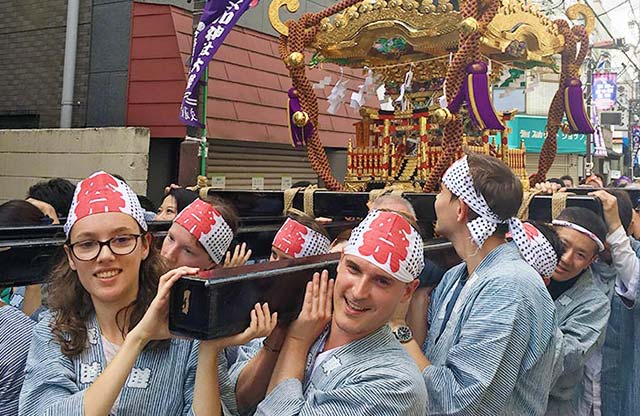 SAKURA HOTEL hosts a variety of events for our guests. Please feel free to participate in any event.
Sakura Events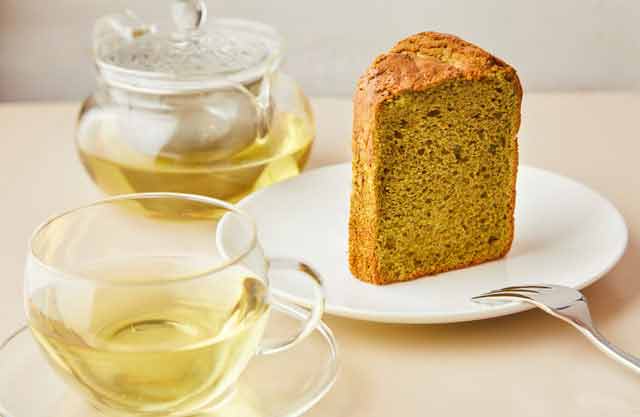 SAKURA CAFE is a cafe and restaurant adjoined to all SAKURA HOTELs.
Guests not staying at the hotel are also free to use the facilities. We look forward to serving you there 24-hours a day year-round.
About SAKURA CAFE & RESTAURANT
Custom-made bunk beds at SAKURA HOTEL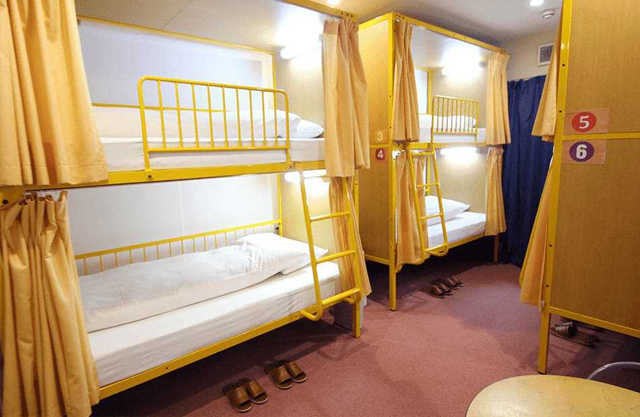 We have co-developed our custom-made bunk beds with FranceBed, the most famous bed company in Japan.
The bunk beds are fully-equipped with curtains and a ceiling. The space includes a light and power outlet, so you can enjoy your own private space.
You can enjoy a comfortable stay with these beds.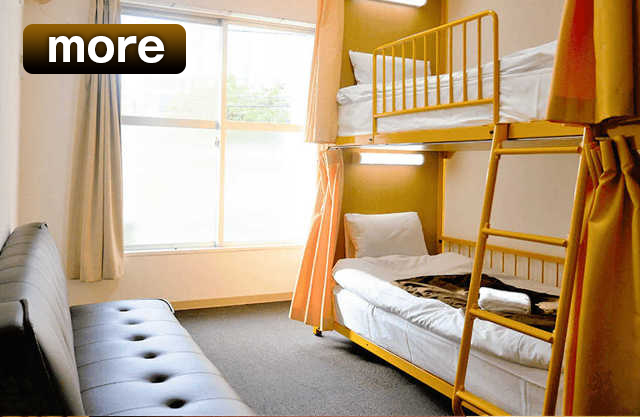 •Thick blackout curtains provide a nice private space.
•The overhead "roof" also provides a private environment.
•The iron frame and ladder are sturdy and you can rest assured that they will not bend or break.
•A railing is attached for safety when turning over in bed.
•The ladder is designed to be thick and flat for easy climbing.
•There is space to store luggage under the beds.



---
---