Famous Wall Art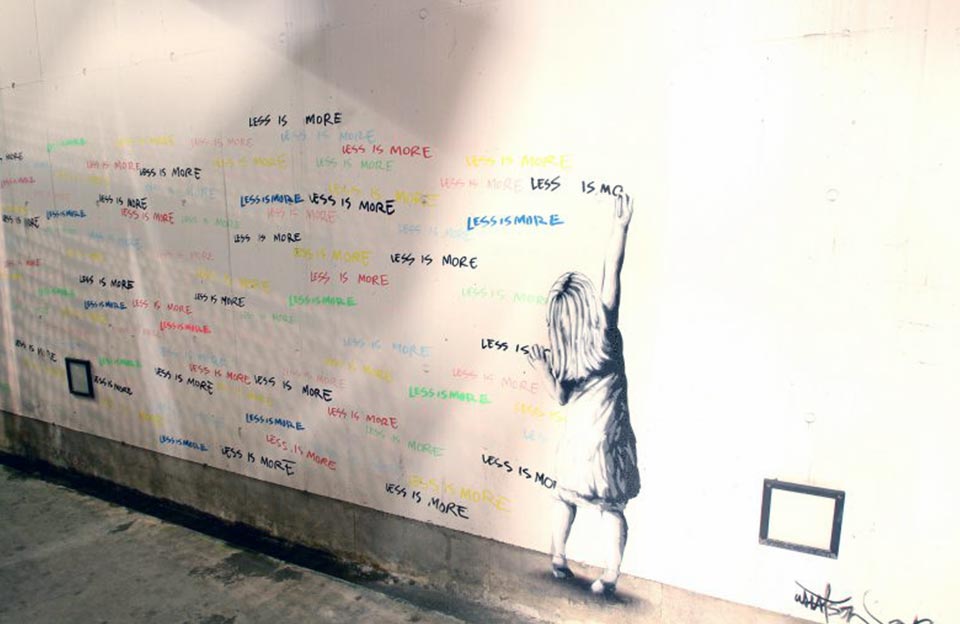 The wall art at basement of Sakura Hostel Asakusa, This art work was painted by world-famous Norwegian street artist Martin Watson, who has stayed at Sakura Hostel Asakusa.
Room type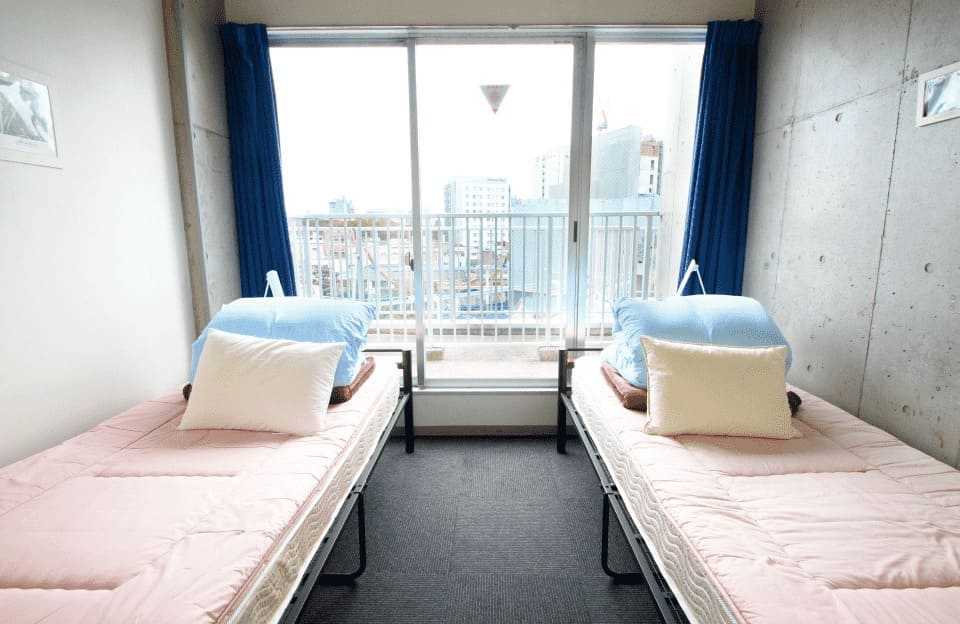 Twin Room (2 beds)/1-2person
Private room with 2 single beds.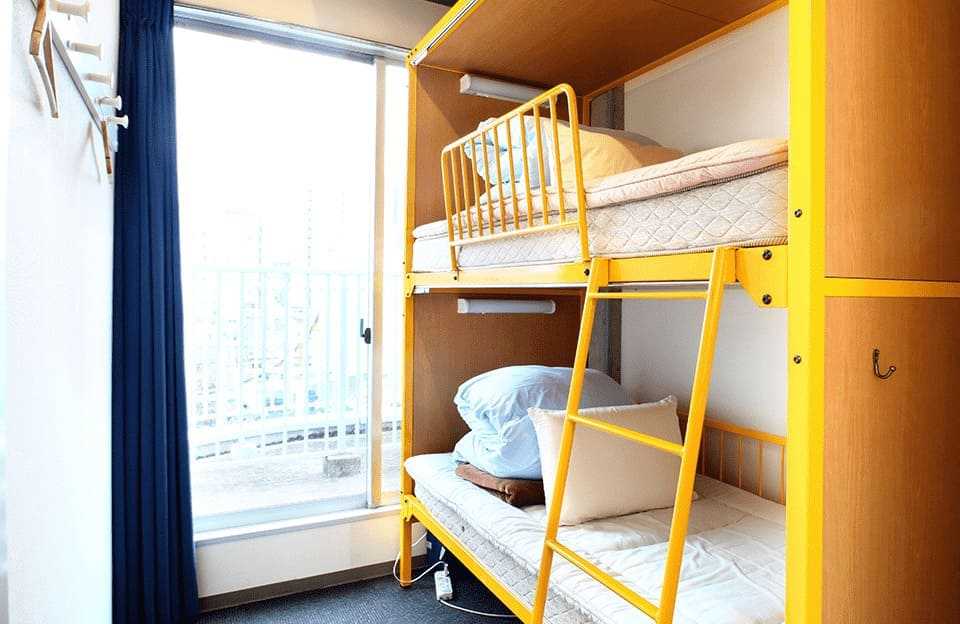 Twin Room (2 beds)/1-2person
Private room with 1 bumk bed.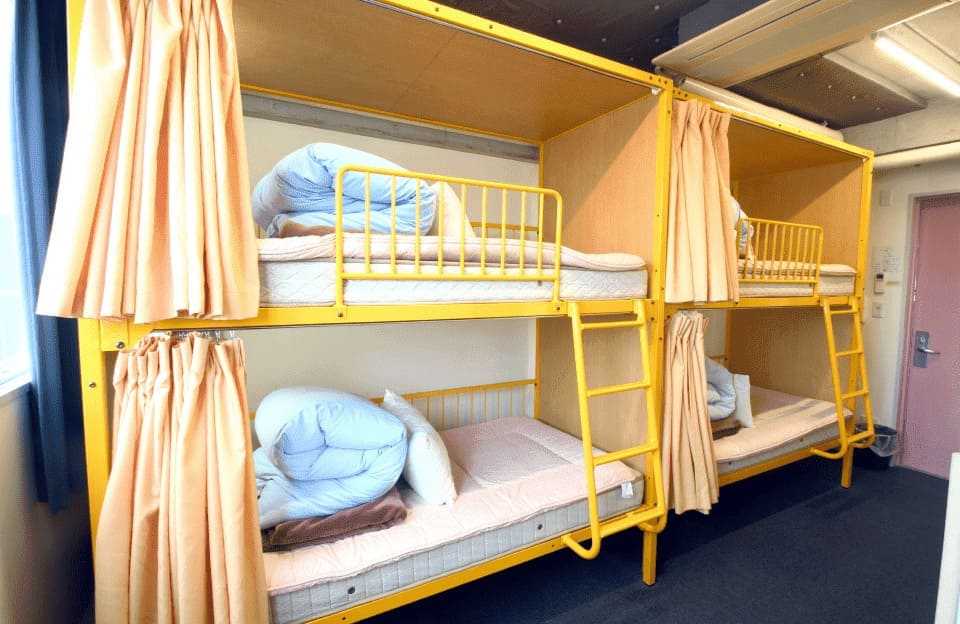 4 Bed Group Room/2-4person
Private room with 4 beds. great for group stay.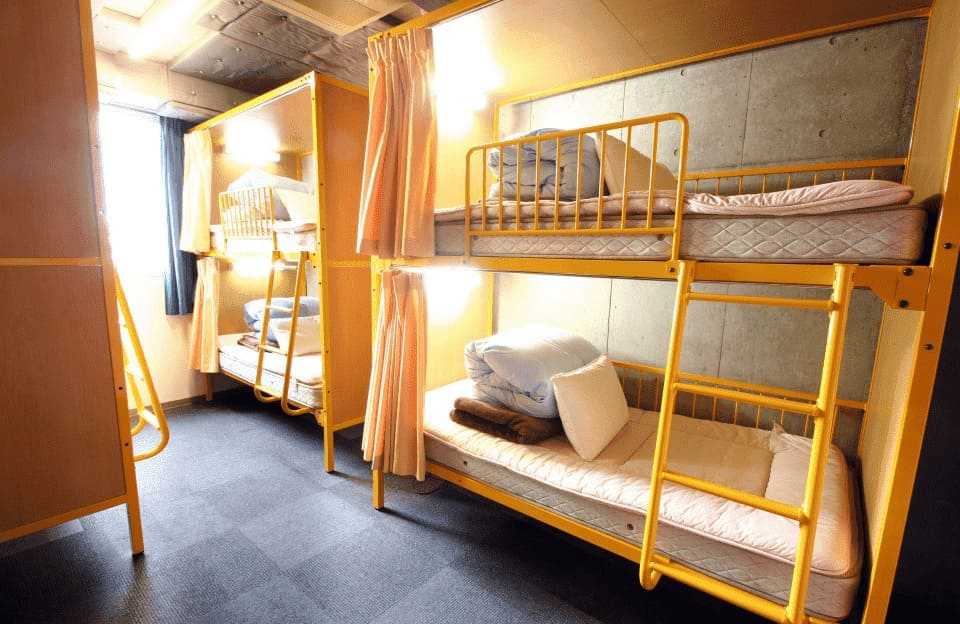 6 Bed Group Room/4-6person
Private room with 6 beds. great for group stay.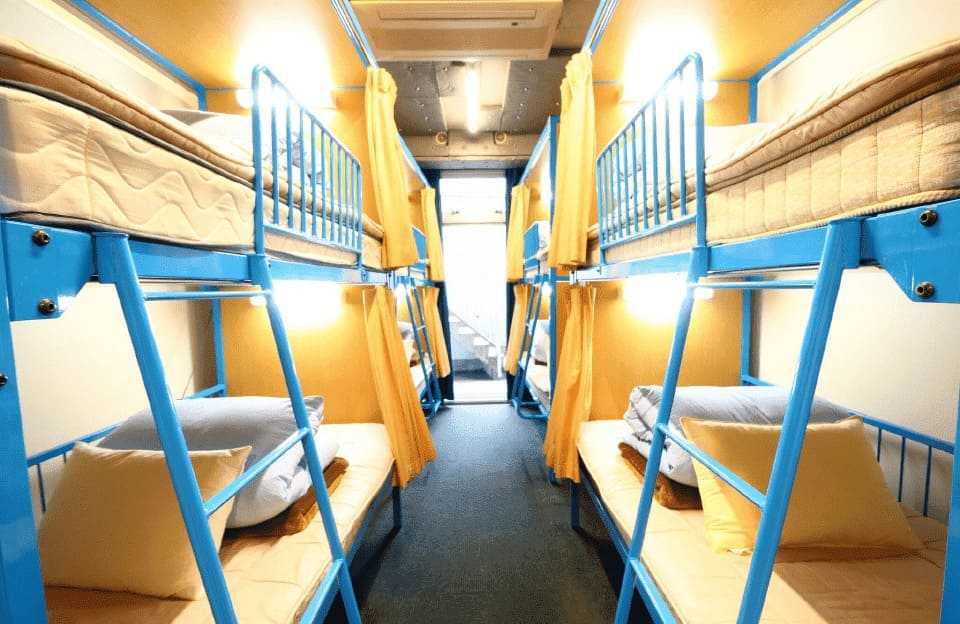 8 Bed Group Room/6-8person
Private room with 8 beds. great for group stay.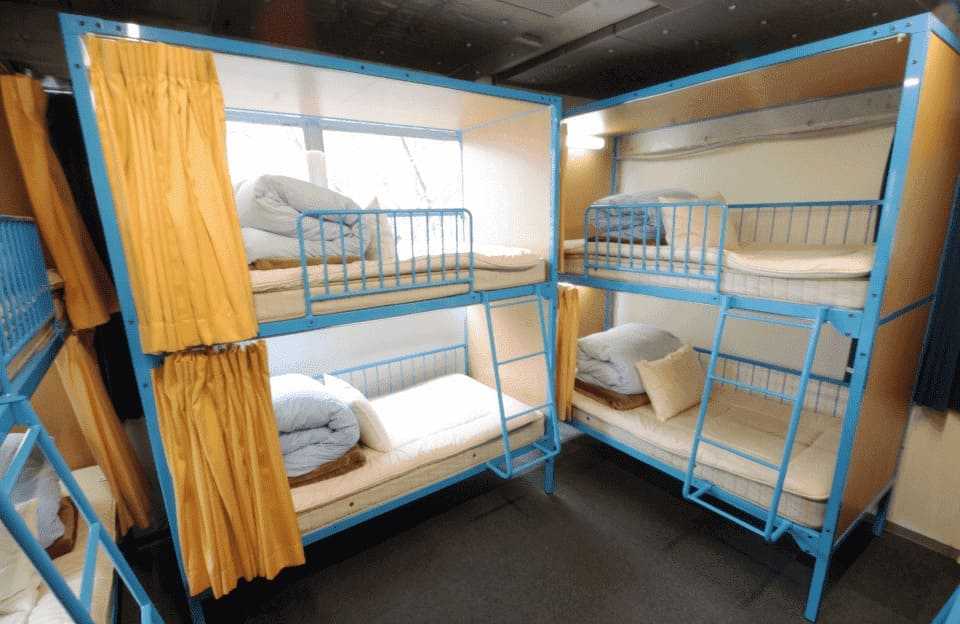 Mixed Dormitory
Perfectly affordable for backpackers and students. Co-ed bunk bed shared room.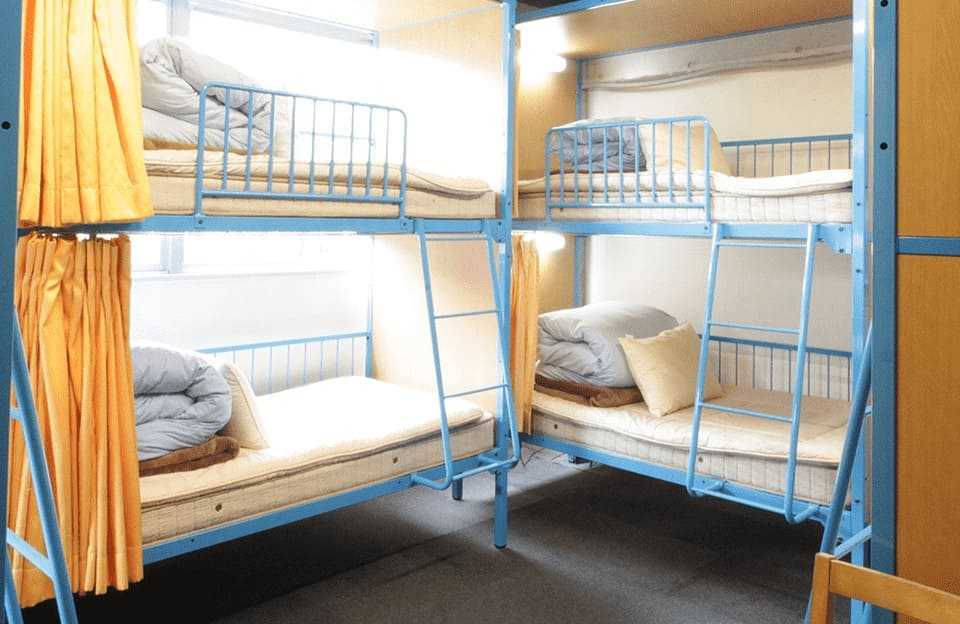 Female Dormitory
Comfortable stays for female guests in dormitory. Female-only bunk bed shared rooms.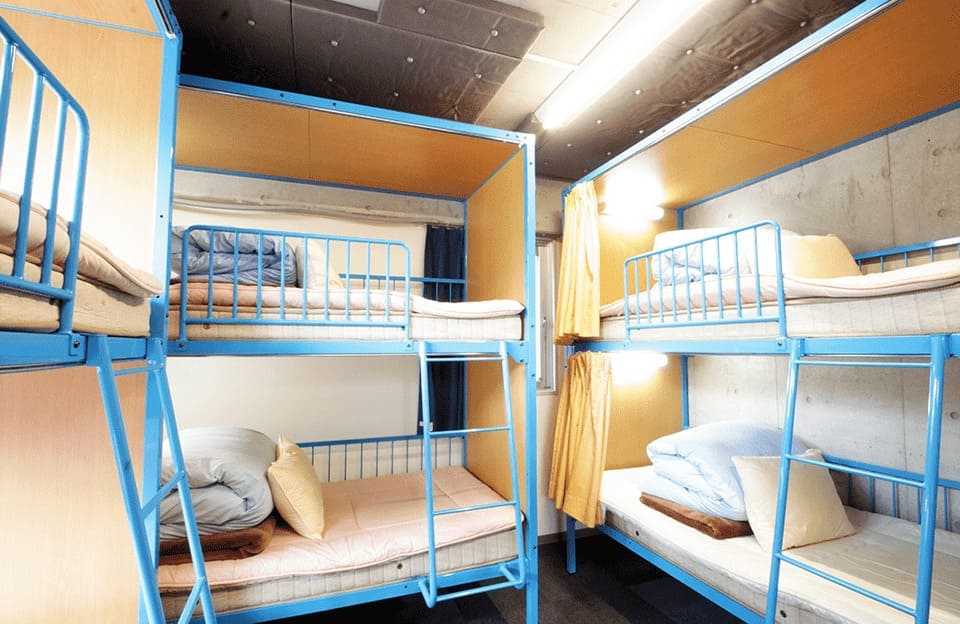 Male Dormitory
Perfectly affordable for backpackers and students. Male-only bunk bed shared rooms.
Hotel Overview
Multilingual staff

Sakura Hostel staff speaks:English, Korean, Portuguese, Japanese and French

Excellent location

The following rail lines are within walking distance:Ginza Line,
Asakusa Line, Tsukuba Express and Tobu Skytree Line.
Free Wi-Fi

24-Hour
Reception and Lounge

Luggage
storage
Reception
English speaking staff are on duty 24 hours a day to help you.
We welcome any kind of questions, both night and day, including what to see, eat, buy, and
experience in Tokyo; how to get to sightseeing spots; the latest event and night clubbing information; how to explore Eastern Japan and the countryside; and more!

We can help you on a wide range of travel-related questions!
Let us know your travel schedule and destination or ask us about the places you want to visit and we will help you plan your trip by providing useful and interesting information.
Early Check-in, Late Check-out, No Curfew
[Check-in] 1:00pm *Ask us! Early check in available if rooms and beds are ready
[Check-out] 11:00am
Service
Breakfast
390 yen all-you-can eat breakfast (from 4:30 am to 11:00 am)
Luggage storage
If you arrive earlier than the check-in time and still want to see the sights after check-out,
we will temporarily store your luggage at the front desk.
Room / Facilities
Air conditioner
Free Wi-Fi
locker
We do not have lockers in the rooms, and we will keep your valuables at the front desk 24 hours a day
Copy machine
10 yen per monochrome / 50 yen per color
Piano
Projector
Free Shared Kitchen
2 induction cooking stoves, 2 sinks, 1 microwave oven, 1 toaster oven, pots, pans and plates, cups, silverware and a refrigerator are available for guests who want to make your own meals or share them with other guests. This is a space where you can expand your circle of communication. You can use it at any time without a reservation, free of charge.
Laundromat
Washers and dryers at lounge(available 24hours)
Elevator
Parking
Currency exchange machine
Available 24/7 for 12 currencies can be exchanged to Japanese Yen.
Smoking
All rooms are none smoking. ※The smoking booth is available at lounge.
Amenities / Free rental
Iron / Ironing board
clothes hanger
Extra blanket
Scale
Games
Rental / Sale
Yukata (light cotton kimono)