Hatagaya Travel Guide
Tourist Attractions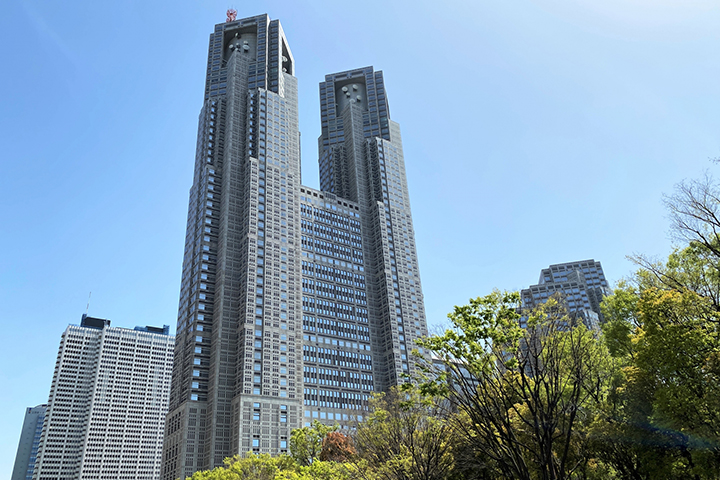 Tokyo Metropolitan Government Building
Hours: 8:30 to 17:00
Admission: Free
The west side of Shinjuku Station is dominated by skyscrapers. One of them is the Tokyo Metropolitan Government Building. Admission is free and it is open until 11PM (last entry at 10:30pm). At a height of 202 meters panorama of Tokyo City is all yours.
Shinjyuku-Gyoen Park
Hours: 9:00 to 17:30 ※Opening hours depend on the season(closed on Mondays)
Admission: Adults \500 yen (Group discount \400 yen), Seniors (65 and over) \250 yen, Students \250 yen, Children (junior high school students /15 and under) FREE

Covering 58 hectares, Shinjuku-Gyoen is one of Tokyo's largest parks (in the city center). It was opened to the public in 1949 after it had served as a garden for the Imperial Family since the beginning of the 20th century. Shinjuku Gyoen features three garden types: an English landscape with wide lawns, a traditional Japanese "Niwa" with teahouses and a symmetrically arranged, formal French garden. Besides, there are many types of vegetation as well as a greenhouse (the greenhouse is being reconstructed until 2011). Shinjuku Gyoen also has more than a dozen types of cherry trees, making the park one of Tokyo's most popular and romantic Hanami spots during late March and early April.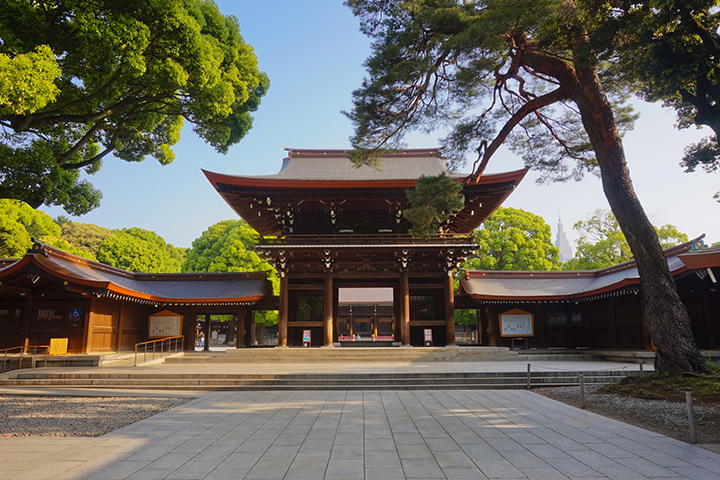 Meiji Jingu
Hours: 5:00 to 18:10
Admission: Free
Meiji Jingu is one of the famous Shinto Shrines in Japan, with a big land of the forest located in Tokyo close to Harajuku and Shibuya.
Once you step into this place, you will find a Japanese traditional scene with the greenery nature.
It was established in 1920, to commemorate the virtue of Emperor Meiji and Emprerss Shoken.
Meiji Jingu is open everyday, but opening hours vary depending on the season. Moreover, it is lacated very near to the shopping areas such as Takeshita Street and Ometesando.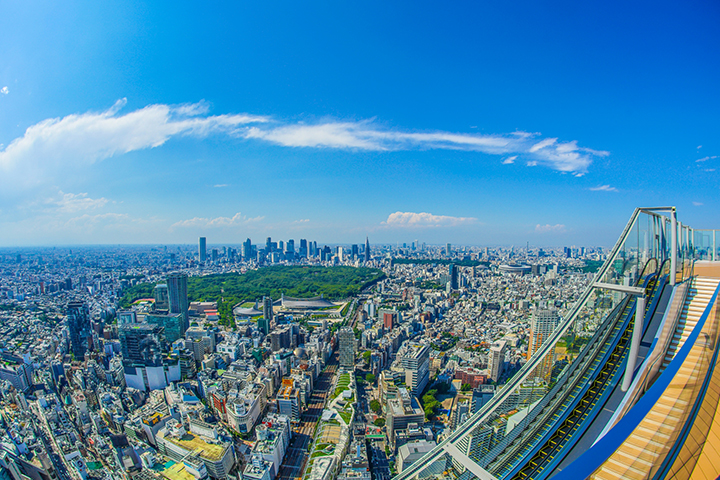 Shibuya Sky
Hours: 10:00 to 20:00
Admission: Adults \2000 yen, junior high school students \1400 yen, Elementary school students\1000 yen, Infants (3–5 years)\600 yen, Under 3 years \free
The area called "SKY EDGE" at the corner of the rooftop deck of Shibuya Sky is a popular photo spot that was also used for PV and commercials of popular idols. You can take pictures that look like they are floating in the sky! The scenery changes depending on the time of day, so please take your favorite photo.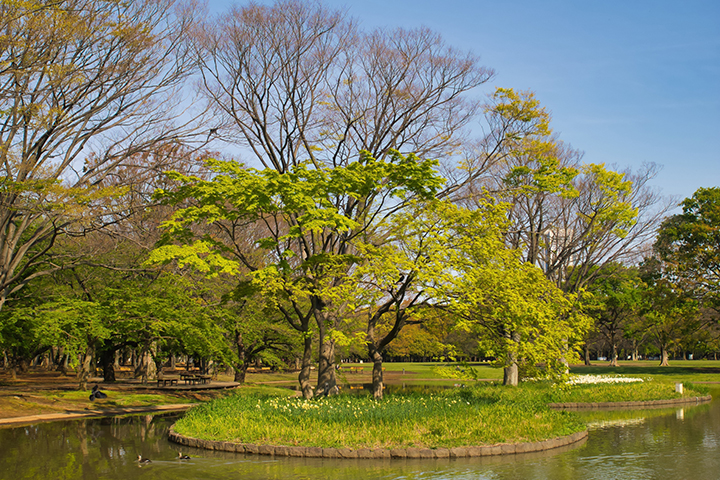 Yoyogi Park
Hours: Always open
Admission: Free
Yoyogi Park is the fifth largest park in the 23 wards of Tokyo. Yoyogi Park, which is also known as the venue for popular events due to its ease of access, has many other uses and attractions.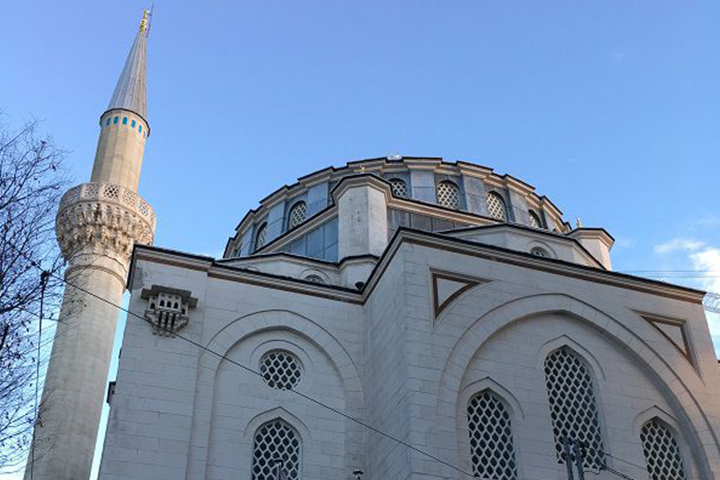 Tokyo-Camii
Hours: 10:00 to 18:00
Tokyo Camii (pronounced Jamii)also known as Tōkyō-jāmii (東京ジャーミイ) , is a mosque with an adjoining Turkish culture center located in the Ōyama-chō district of Shibuya ward in Tokyo, Japan. It is the largest mosque in Japan.
Originally built in 1938, the current building was completed in 2000. It was designed by Hilmi Senalp, in a style inspired by Ottoman architecture.
Shopping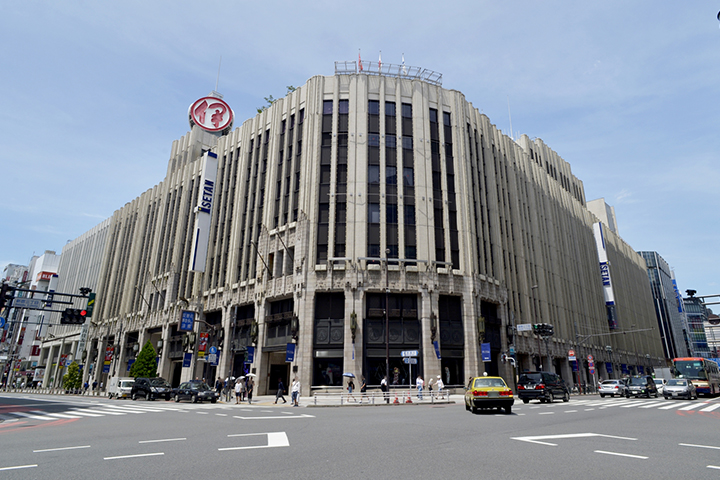 Isetan department store
Hours: 10:00 to 19:00
One of the famous department stores in Japan. Location - Shinjuku Sanchome Station (Exit B3, B4, B5 of this station is directly connected to the first floor of the basement of Shinjuku Isetan)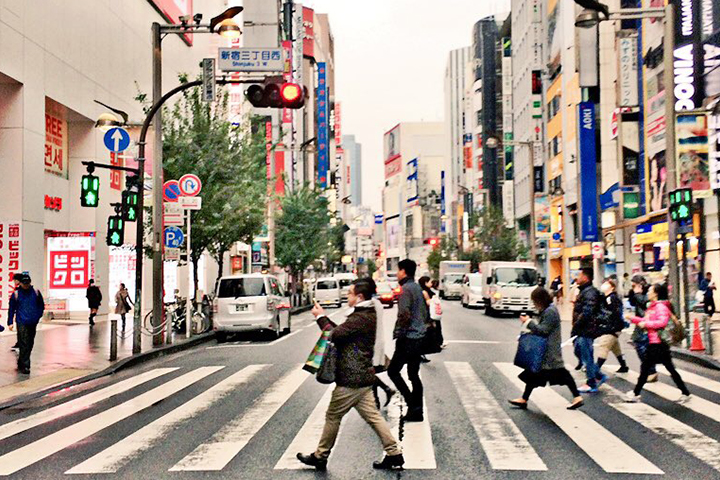 BICQLO
Hours: 10:00 to 20:00
"BICQLO" is a commercial complex in collaboration with Bic camera, a home electronics retailer, and UNIQLO, a casual clothing store. It can be said that it is the latest hot spot in the Shinjyuku area.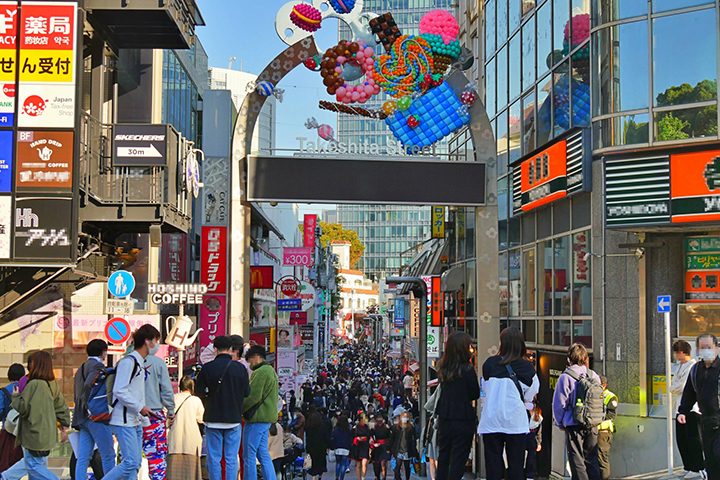 Takeshita Street
Hours depend on the individual shops
Takeshita Street or in Japanese 竹下通り (Takeshita-dōri) is a walking shopping street lined with fashion boutiques, cafes and restaurants in Harajuku, Tokyo. Stores on Takeshita Street include many famous chains such as McDonald's, Daiso or Big Camera, but most of them are small independent shops that carry many styles of fashion. Takeshita Street is very popular with young teenagers and ofcouse with forieners too! It is located right infront of JR East's Harajuku Station.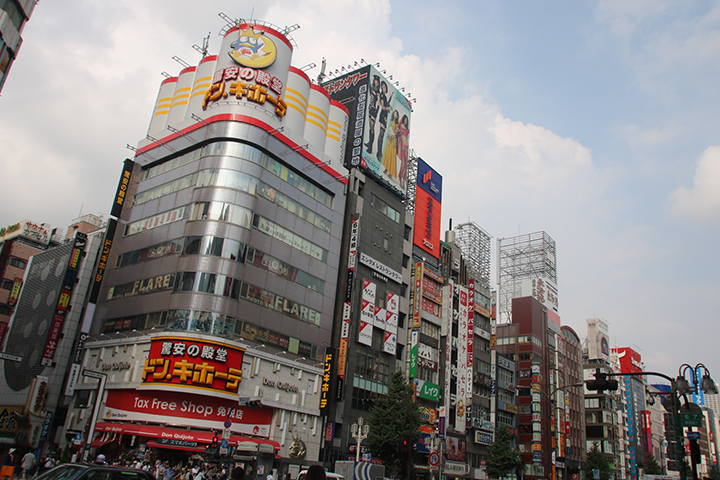 Don Quijote
Hours: Always open
Don Quijote or also known as Donki, is a Japanese discount chain store. It has over 160 locations throughout Japan! It carries a wide range of products, from basic groceries to electronics and clothing. Most of the brances are opened untill very late at night or some even open for 24 hour ! The size of the store is very huge and filled enormous kinds of products.
Miyashita Park
Hours: Always open
Miyashita Park is a shopping mall with a rooftop park. Miyashita Park was once a public park along the train, Yamanote line. It's been turned into a stylish department store, filled with a massive shopping brands, plenty of restaurants and cafés, a hotel, and a rooftop park for sports facilities. On the first floor is the area for opened air IZAKAYA - a type of informal Japanese bar that serves alcoholic drinks and food which you can experience the Japanese's after-work drinking!
Gourmet Foods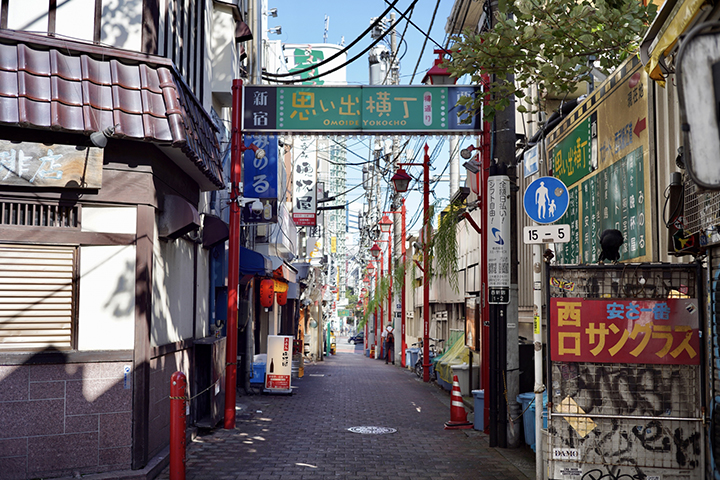 Omoide Yokocho
Hours: Always open
Being the most direct route between the east and the west side of Shinjuku Station, Omoide Yokocho is usually flooded with people. You can eat Yakitori(grilled chicken on skewers - a local delicacy) and drink Sake at one of the many stalls along the way. If you want to experience Japanese After-Work-Calture at its bes best Omoide Yokocho is the place to go.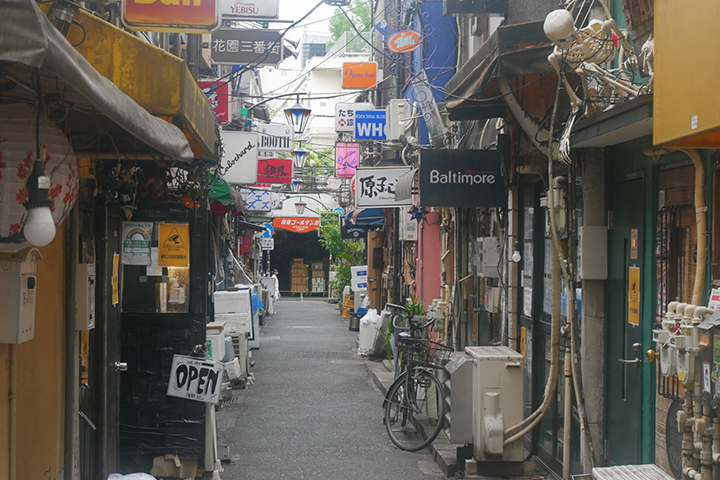 Shinjyuku Golden-Gai
Hours depend on the individual shops
In Shinjyuku Golden-Gai, there are more than 300 small restrants across a narrow alley. The Nagaya (row house) built after the war gives you a mysterious atmosphere,and it's becoming hotspot of drinking area. In recent years, it is a popular bar area that foreign tourist can easily visit.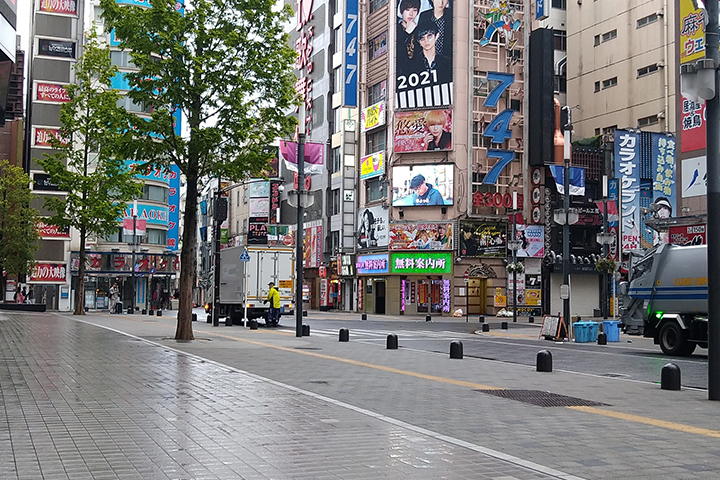 Kabukicho
Hours depend on the individual shops
An entertainment and red-light district in Shinjuku. Kabukicho is the location of many host and hostess bars, shops, restaurants, nightclubs, and is often referred to as the "Town that never sleeps". In the late 1940s there existed a plan to build a Kabuki theater in the area after while the district was named. Though the theater was never built the name remained and has since become a synonym for a vibrant night life.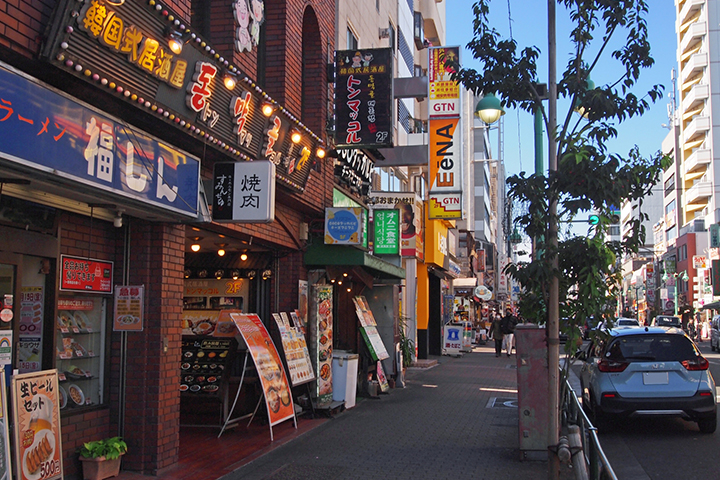 Korean Town
Hours depend on the individual shops
Shin Okubo is known among locals as Tokyo's Korean Town. The streets are lined with Korean restaurants, Korean supermarkets, and shops selling things like Korean beauty products and K-pop goods.