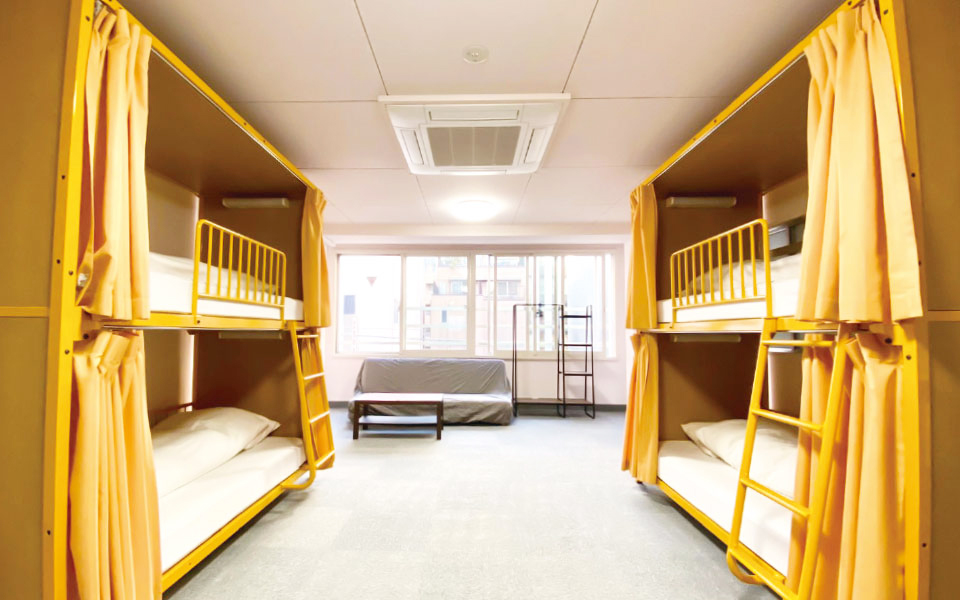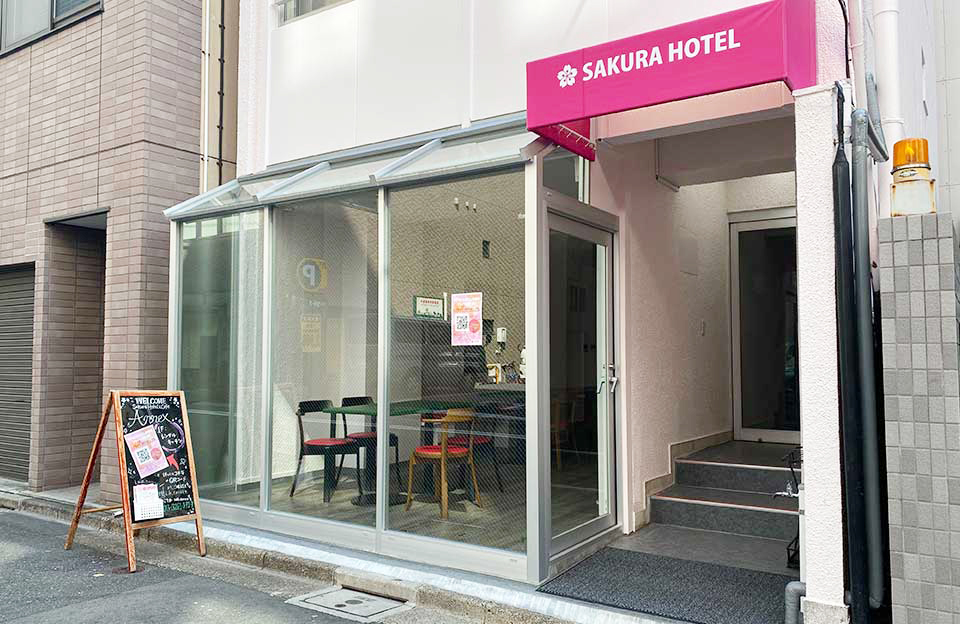 SAKURA HOTEL Jimbocho Annex Entrance
On the first floor of the SAKURA HOTEL Jimbocho Annex, there is a rental kitchen space for up to 30 people to enjoy parties, cooking workshops and banquets.
Custom-made bunk beds at Sakura Hotel
Sakura Hotel has a custom-made bunk bed that has been completed with the famous French bed maker in Japan.
Each bed has curtains and ceilings, a dedicated light and power supply, so you can have a private space and have a comfortable time.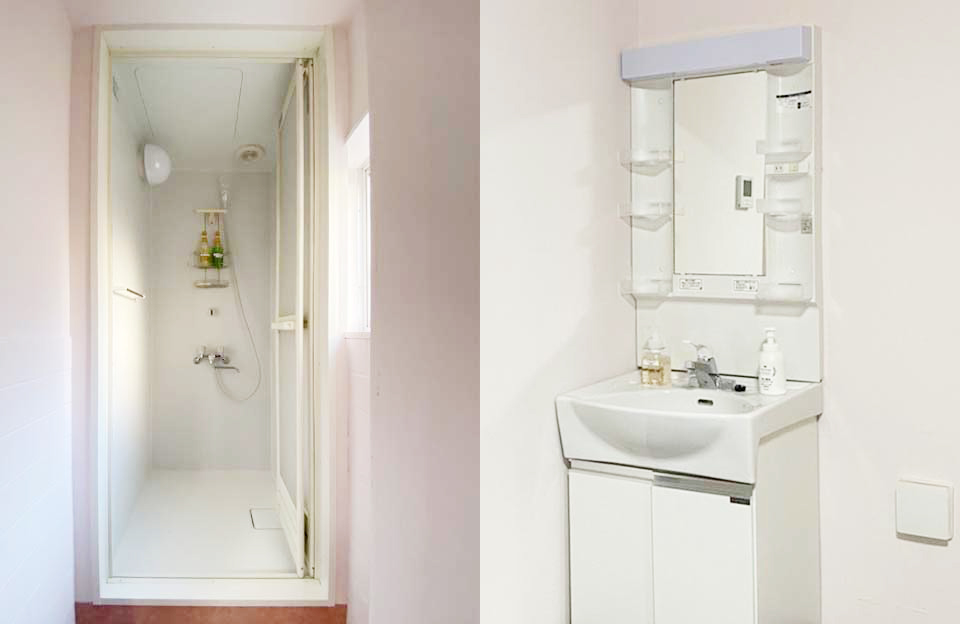 Shower room and sink
Each room has its own shower room and sink for convenience.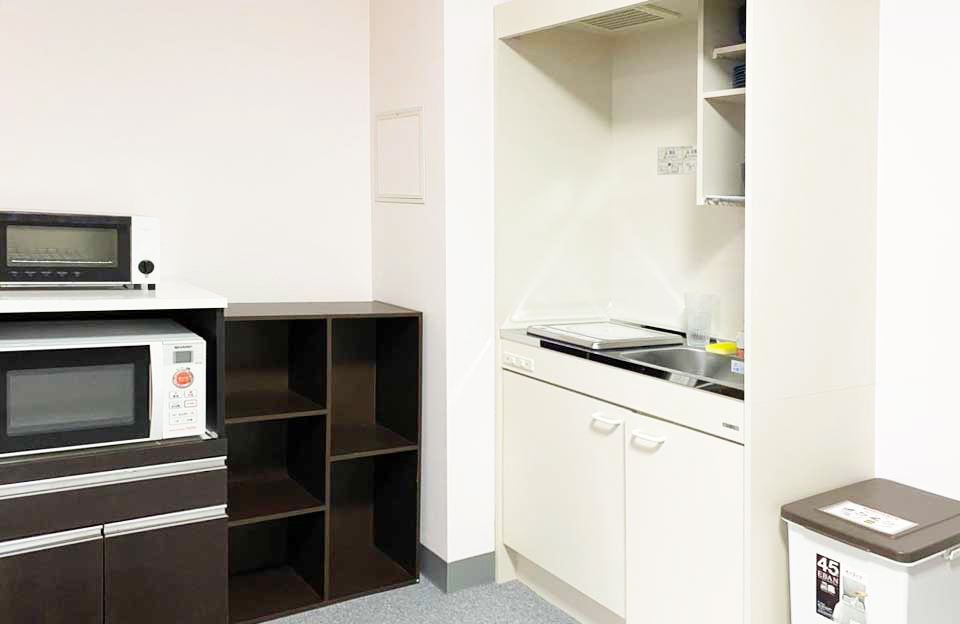 Cookware is also enhanced
Each room has a mini kitchen, microwave and oven toaster, and you can enjoy simple dishes in the room.
Basic facilities and equipment (common use)
Mini kitchen, independent washbasin, tableware, cutlery, table, cooking utensils, sofa (3rd and 4th floors), shower toilet, chair (5th floor)
Lending facility
Iron, nail clipper, wine opener, charger, luggage scale, thermometer, plug opener
Paid equipment
Yukata, amenities 100 yen (bath towel, toothbrush) and home delivery service (Uber Eats).
ACCESS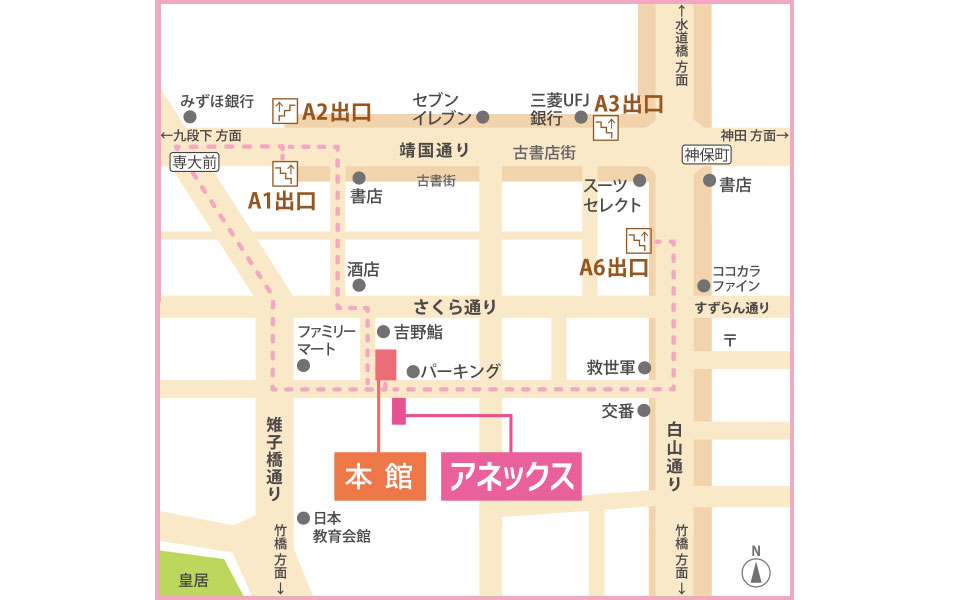 Sakura Hotel Jinbo-cho is a convenient location only 2 minutes walk from Jinbo-cho subway station.The popular Akihabara area is a 10-minute walk to Nippon Budokan and the Imperial Palace, a 15-minute walk to Tokyo Dome and Tokyo Dome City, and a 3-minute walk from Otemachi Station to Tokyo Station.
Nearest station
2 mins walk from Jimbocho subway station (exit A1 or A6)
8 mins walk from Kudanshita subway station (Exit 6)
8 mins walk from Takebashi subway station (1b exit)
03-3261-3939
2-6-9 Hitotsubashi, Chiyoda Ward, Tokyo, 101-0003